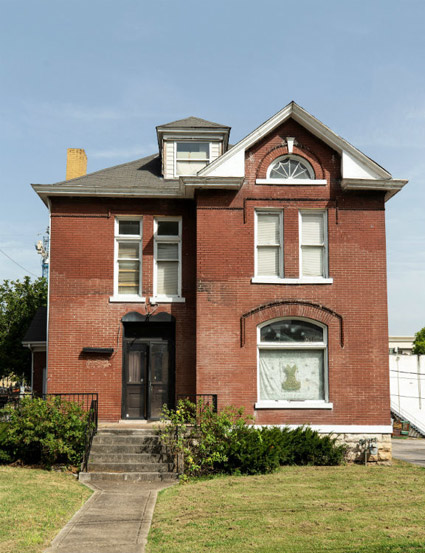 An early 20th-century Queen Anne-style house at 1922 Broadway could be yours—if you are willing to move it. Vanderbilt University, which acquired the property in 2016, has offered to donate the building to anyone who will relocate it for preservation.
The 108-year-old house, best known as the former studio and retail store of noted fashion designer Manuel Cuevas, is not listed on the National Register of Historic Places nor is it protected by local zoning. The Metro Historical Commission and Historic Nashville Inc. are working with Vanderbilt to identify a preservationist who can save the building for its cultural and historical value.
"This would definitely be a boon for the community and those interested in area preservation to move the house," said Margaret Emley, director of Vanderbilt Real Estate.
Constructed around 1910, the building was owned by the American Legion from 1948 to 1986.
Cuevas moved from Los Angeles to Nashville in 1988. He used the building's main floor for his retail shop and showroom and the other three floors as work spaces. Cuevas' customers through the years have included Johnny Cash, Elvis Presley, Elton John, Loretta Lynn, George Jones, the Rolling Stones, Bob Dylan, Bono and Dolly Parton. He moved his business to 800 Broadway in 2013. The building has been vacant since then.
For more information, email Tim Walker, executive director of the Metro Historical Commission.