Media Inquiries
Latest Stories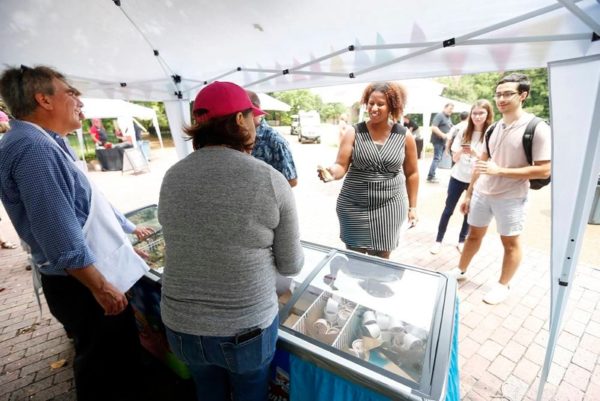 Thousands of Vanderbilt University employees cooled off and enjoyed the company of colleagues across campus as the Vandy Chills team handed out frozen treats to employees located near Library Lawn, Wyatt Center/East Hall, Magnolia Circle, the Engineering & Science Building, Loews, and the Baker Building.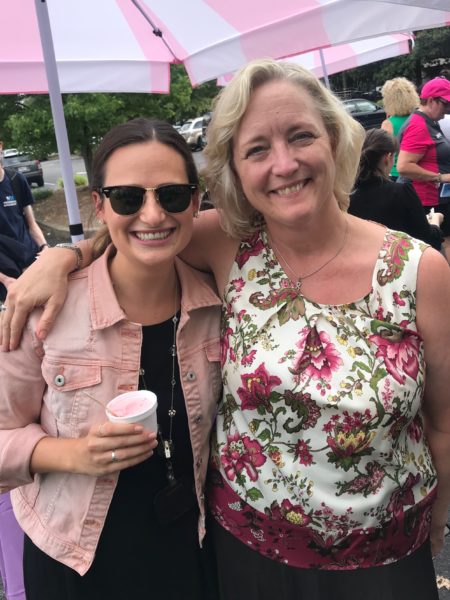 Nearly 4,000 frozen treats were given out to employees, including the favorite Nutty Buddy, ice cream cups, sherbet push-pops, ice cream sandwiches, and fudge bars.
This year's event offered fun themed photo opportunities as well as Dollywood representatives showcasing new park adventures that university employees can experience with a discounted price.
Provost Wente stopped by to greet the crowd and enjoy time with faculty and staff.
A special thanks to volunteers including administrators Provost Susan Wente, John Lutz, Tina Smith, Eric Johnson, Valerie Hotchkiss, Anders Hall, Daniel Dubois, athletics coaches and other much-appreciated employees.
Interested in volunteering for future Vanderbilt University events? Visit the Vanderbilt University Event Volunteers page for more information.
Visit the Employee Appreciation events gallery for more photos of Vandy Chills and other past events, and check out the Employee Appreciation website to learn moreabout upcoming events.