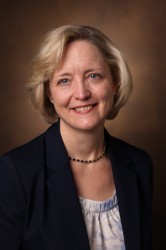 Scalable data storage and processing, custom computing solutions, and expanded training and access are the key priorities for advancing university scholarship and research, the Research IT Special Projects Working Group has found. The group, which was charged in 2017 with laying the groundwork for enhancing research IT resources, released its final report this week.
"To be globally competitive in the digital age, our faculty, staff and students need the most robust and professional research IT services and resources possible," said Provost and Vice Chancellor for Academic Affairs Susan R. Wente. "I greatly appreciate the work of this committee and am especially pleased that over the past year, while surveying the state of our support, recommendations were made that have already led to significant improvements and an expansion of resources. This report will continue to guide our investments and initiatives to enhance research and scholarship."
During its tenure, the working group evaluated the current IT resources at Vanderbilt, conferred with faculty, staff and IT leaders across campus about research IT needs, and took preliminary steps to better support research IT at Vanderbilt.
For example, per the working group's recommendations, the Office of the Vice Provost for Research now offers opportunities for Vanderbilt researchers to schedule research IT consultations. The office also launched a new online research IT resources guide to connect faculty to resources like computing and storage solutions. Researchers can also find information on upcoming workshops and events and share feedback on the site.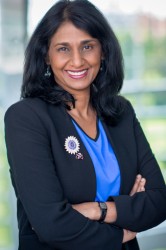 A soon-to-be-formed faculty advisory committee will offer guidance to the Office of the Vice Provost for Research as they expand research IT support services and resources. The faculty advisory committee was a key strategy recommendation from the report and will have representation from all 10 Vanderbilt schools and colleges.
"All disciplines have an increasing need for data analytics and predictive computational modeling," said Vice Provost for Research Padma Raghavan, who chaired the working group. "The committee members have moved us forward by identifying the key resources we have and by proposing strategies to develop them further to advance research and scholarship at Vanderbilt."
The committee's strategy recommendations are:
conduct a focused study to understand scalable storage and processing needs
hire research software engineers to serve customized computer programming needs
allocate resources to support training and access to research IT services and infrastructure
In addition to the actions already taken, the provost's office, in consultation with leaders across campus, will develop further next steps for a comprehensive plan based on the report.