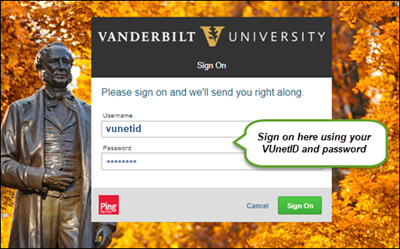 Regularly scheduled maintenance is completed in Vanderbilt's Oracle Cloud environment on the third Friday of each month beginning at 9 p.m.  During this time Oracle Cloud is not available to users.
June 2018 Maintenance
The most recent maintenance was completed as of June 16, and users will now see a change to the screen that asks for login when a page expires due to inactivity.
Please remember that you should always access Oracle Cloud from Vanderbilt's Single Sign-On screen. We encourage users to bookmark our direct Oracle Cloud login link or the SkyVU webpage for use when logging into Oracle Cloud.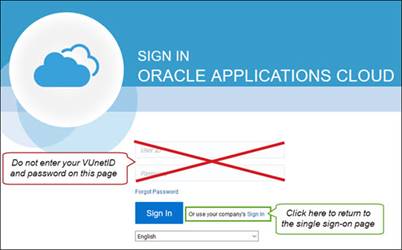 In the event one of your pages does expire due to inactivity, please be sure to navigate to Vanderbilt's Single Sign-On page before entering your VUnetID and password.
Vanderbilt's next scheduled maintenance will begin Friday, July 20, at 9 p.m.