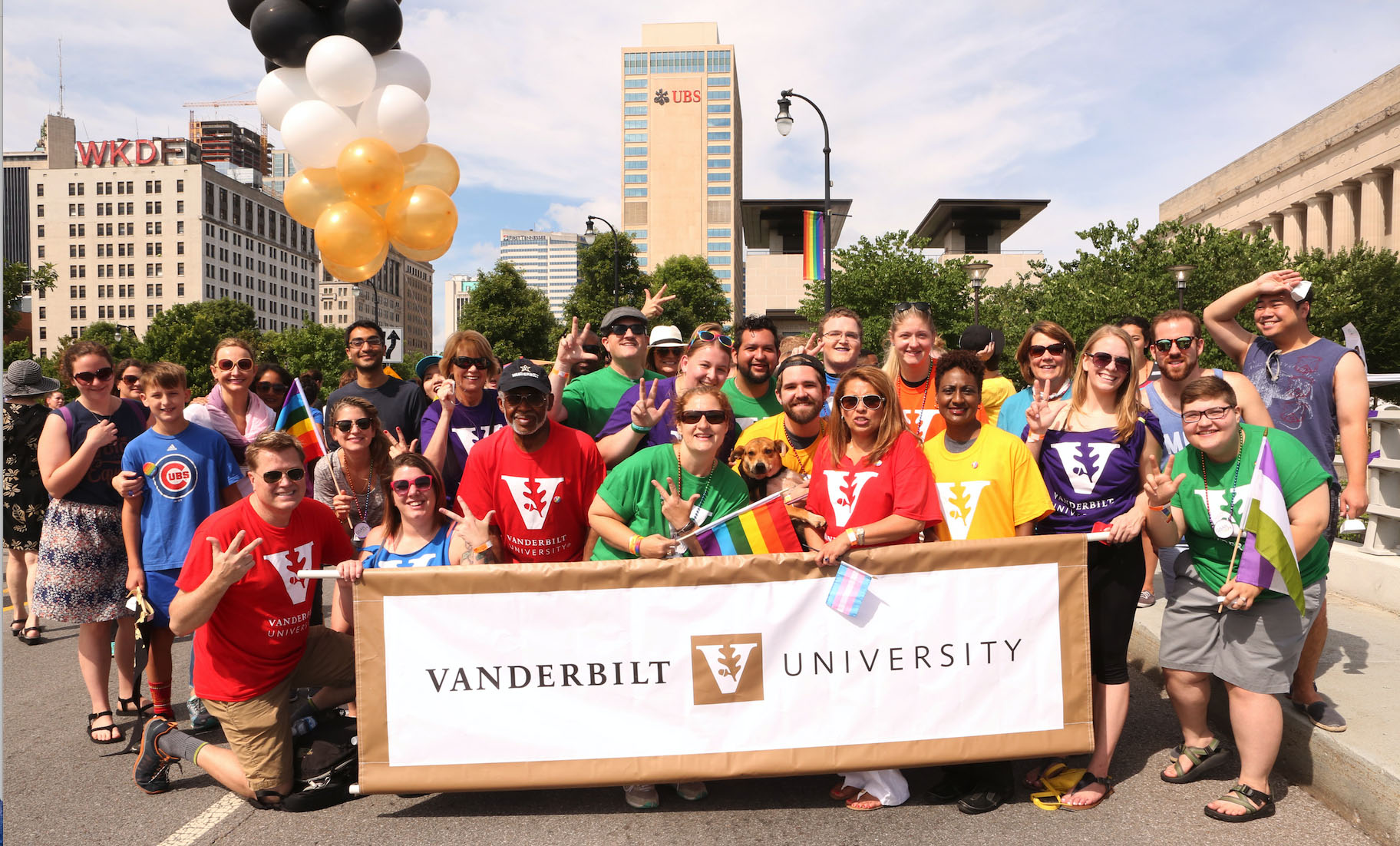 The HR Diversity & Inclusion Committee is calling for volunteers to walk for the 2018 Nashville Pride Equality Walk on Saturday, June 23, at 10 a.m. in downtown Nashville.
The walk will kick off Nashville's annual Pride Festival, and everyone is welcome to join! Line-up will start at 9:15 a.m. at 2nd Avenue and Commerce Street; the walk will end at the Dollar General Main Gate at 3rd and Union avenues.
Vanderbilt University has signed up to walk and will have both a large banner and balloons for identification.  Remember to wear your pride colors and/or Vanderbilt logo'd merchandise. If you are planning to walk, please send Scott Glasgow an email at employeeappreciation@vanderbilt.edu, and he will add you to the roster.
Helpful Information
Contact: Scott Glasgow, Human Resources