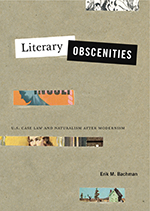 Literary Obscenities: U.S. Case Law and Naturalism after Modernism (2018, Penn State University Press) by Erik M. Bachman, BA'03
This comparative historical study explores the broad sociocultural factors at play in the relationships among U.S. obscenity laws and literary modernism and naturalism in the early 20th century. Putting obscenity case law's crisis of legitimation and modernism's crisis of representation into dialogue, Bachman shows how obscenity trials and other attempts to suppress allegedly vulgar writing in the United States affected a wide-ranging debate about the power of the printed word to incite emotion and shape behavior.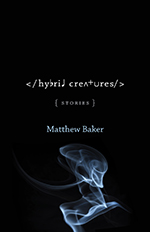 Hybrid Creatures: Stories (2018, Louisiana State University Press) by Matthew Baker, MFA'12
Baker's collection follows four very different protagonists as they search for, and struggle with, connection: an amateur hacker attempts to track down his vanished mentor; a math prodigy, the child of divorced parents, struggles with being torn between his two families; a composer takes a spontaneous trip to Nashville while mourning his husband's death; and a wayward philosopher accepts a job working for an industrial farming corporation. Pairing the emotional pursuit of connection with multiple forms of communication, Baker weaves the languages of HTML, mathematics, musical notations and propositional logic into his storytelling to unveil nuances of experiences and emotions.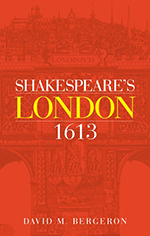 Shakespeare's London 1613 (2017, Manchester University Press) by David M. Bergeron, MA'62, PhD'64
London, including the Jacobean court and the city, witnessed an exceptional outpouring of cultural experiences and transformative political events in 1613, but the political and personal dynamic of the royal family changed forever. The sudden death of 18-year-old Prince Henry, heir apparent to the throne, and the marriage of the only royal daughter, Princess Elizabeth, to a German prince disrupted the anticipated line of succession to the British throne. This book examines the death of Henry and the unparalleled outpouring of grief for him. The unprecedented number of plays presented at court from Christmas to February 1613 helped provide an antidote to suffering, leading to Elizabeth's wedding.
The Wrong Side of Comfortable (2017, Grinta Press) by Amy Smith Charity, BA'99
Charity's book chronicles the journey of her transformation from financial professional to professional bike racer. Her insights lead readers to discover their own potential as she shows that a positive mindset combined with motivation, grit and mental toughness can reveal how simple actions lead to successful outcomes. Throughout her pursuit, the heart-wrenching low points and euphoric high points define life lessons applicable to those compelled to take risks to discover their greatest selves.
Gay on God's Campus: Mobilizing for LGBT Equality at Christian Colleges and Universities (2018, University of North Carolina Press) by Jonathan S. Coley, MA'13, PhD'16
Although the LGBT movement has made rapid gains in the United States, LGBT people continue to face discrimination in faith communities. Drawing on interviews with student activists at a range of Christian institutions of higher learning, Coley shows that these students, initially drawn to activism because of their own political, religious or LGBT identities, are forming direct action groups that transform university policies, educational groups that open up campus dialogue, and solidarity groups that facilitate their members' personal growth.
Tales of an Ecotourist: What Travel to Wild Places Can Teach Us about Climate Change (2017, SUNY Press) by Mike Gunter, BA'91
Part travelogue, part current events exposé, with a healthy dose of history, ecology and politics, Tales of an Ecotourist showcases travel as a simple yet spellbinding lens to better understand the complex issue of climate change. Using both keen humor and memorable anecdotes, while weaving in respected scientific studies along the way, Gunter transports the reader to five famous eco-destinations, from the Galapagos Islands to the Great Barrier Reef, revealing firsthand the increasing threats of climate change.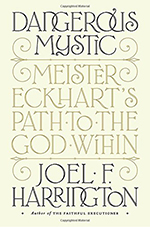 Dangerous Mystic: Meister Eckhart's Path to the God Within (2018, Penguin) by Joel F. Harrington, Centennial Professor of History
Meister Eckhart was a medieval Christian mystic whose wisdom powerfully appeals to seekers seven centuries after his death. In this biography, Harrington grounds Meister Eckhart in a world that is simultaneously familiar and alien. This "dangerous mystic's" teachings challenge the very nature of religion, yet the man himself never directly challenged the church. In the midst of this medieval society, a few decades before the Black Death, Eckhart boldly preached to captivated crowds about a timeless method, a "wayless way," of directly experiencing the divine, which inspired modern thinkers such as Jean Paul Sartre, Thomas Merton and, most recently, Eckhart Tolle.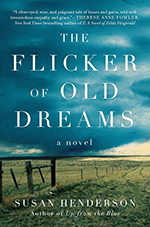 The Flicker of Old Dreams (2018, HarperCollins) by Susan Henderson, MEd'92
Mary Crampton has spent all of her 30 years in Petroleum, a small Western town where she lives at home, working as the embalmer in her father's mortuary. Though some townsfolk pretend that the community is thriving, the truth is that Petroleum is crumbling away—a process that began 20 years ago when an accident killed a beloved high school athlete. Robert Golden, the victim's younger brother, was widely blamed for the tragedy and left. Now, out of the blue, Robert has returned to care for his terminally ill mother. After Mary—reserved, introspective, and deeply lonely—strikes up an unlikely friendship with him, shocking the locals, she finally begins to consider what might happen if she dared to leave Petroleum.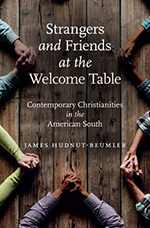 Strangers and Friends at the Welcome Table: Contemporary Christianities in the American South (2018, University of North Carolina Press) by James Hudnut-Beumler, Anne Potter Wilson Distinguished Professor of American Religious History
Historian and minister James Hudnut-Beumler draws on extensive interviews and his own personal journeys throughout the South over the past decade to present a comprehensive portrait of the region's long-dominant religion. Hudnut-Beumler traveled to both rural and urban communities, listening to the faithful talk about their lives and beliefs. What he heard pushes hard against prevailing notions of Southern Christianity as an evangelical Protestant monolith so predominant as to be unremarkable.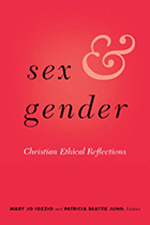 Sex and Gender: Christian Ethical Reflections (2017, Georgetown University Press) by Mary Jo Iozzio and Patricia Beattie Jung, MA'74, PhD'79, editors
This collection covers a wide range of topics: same-sex marriage, sexual minorities and biblical interpretation, sex and power, sexual harassment and sexual abuse, HIV/AIDS and prevention strategy, the military and masculinities, mobile porn and sexting, human trafficking, moral discernment and more. Contributors represent various theological traditions and draw on scriptural texts as well as such disciplines as philosophy, sociology, psychology and the life sciences. Each essay is followed by a set of discussion questions—for the classroom or for students to use as an assignment outline—and suggestions for further reading and research.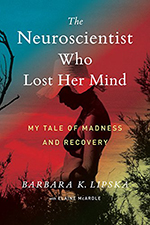 The Neuroscientist Who Lost Her Mind: A Tale of Madness and Recovery (2018, Houghton Mifflin Harcourt) by Barbara K. Lipska with Elaine McArdle, JD'83
In January 2015, as a deadly cancer spread inside her brain, leading neuroscientist Barbara Lipska was plunged into madness—only to miraculously survive with her memories intact. This powerful memoir recounts her ordeal, and explains its unforgettable lessons about the brain and mind. She addresses how mental illness, brain injury and age can change our behavior, personality, cognition and memory. She also explains what it is like to experience these changes firsthand and reveals what parts of us remain, even when so much else is gone.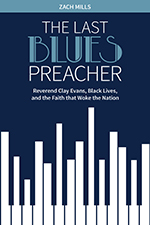 The Last Blues Preacher: Reverend Clay Evans, Black Lives, and the Faith that Woke the Nation (2018, Fortress Press) by Zach Mills, MDiv'08, MA'15
Born in 1925 into a life of sharecropping in Brownsville, Tennessee, Clay Evans became one of America's most famous gospel singers, civil rights heroes and the godfather of Chicago's black preachers. From this stage, Evans sought to rescue his family from poverty and inspire a city and a nation to see, hear and witness the dignity and value of black lives. Zach Mills' biography brings the life and work of Reverend Evans into our time and examines how current national conversations on race, religion, politics and popular culture can and should inform contemporary activism.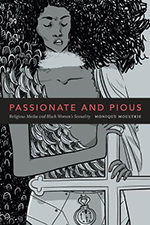 Passionate and Pious: Religious Media and Black Women's Sexuality (2017, Duke University Press) by Monique Moultrie, MA'07, PhD'10
Moultrie's book explores the impact of faith-based sexual ministries on black women's sexual agency to trace how these women navigate sexuality, religious authority and their spiritual walk with God. Advancing a womanist sexual ethics, Moultrie reframes biblical interpretations and conceptions of what constitutes a healthy relationship to provide a basis for sexual decision-making that does not privilege monogamy or deny female pleasure, thereby calling on black churchwomen to experience responsible and life-enhancing sex.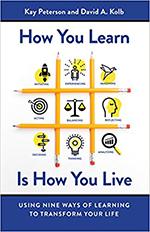 How You Learn Is How You Live: Using Nine Ways of Learning to Transform Your Life (2017, Berrett-Koehler Publishers) by Kay Peterson, BSN'77, and David A. Kolb
Being a lifelong learner is one of the secrets to happiness, success and personal fulfillment. But what's the best way to become one? Kay Peterson and David Kolb offer research-based insights into the ideal process of learning and guide the reader in identifying his or her dominant style. Readers discover how knowing one's learning style can help with all kinds of everyday challenges, from remembering someone's name to adding a crucial professional skill to one's repertoire. This book is a guide to awakening the power of learning that lies within each of us.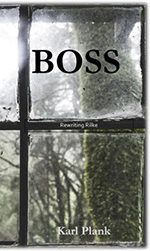 BOSS: Rewriting Rilke (2017, Red Bird Chapbooks) by Karl S. Plank, MDiv'77, MA'80, PhD'83
These micro-monologues take as their point of departure passages in Rainer Maria Rilke's Book of Hours and veer to imagine, in one reviewer's words, "something found, something not quite on the page." Plank is the J.W. Cannon Professor of Religious Studies at Davidson College, a past winner of the Thomas Carter Prize and a Pushcart nominee.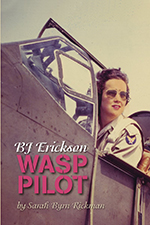 BJ Erickson: WASP Pilot (2018, Filter Press) by Sarah Byrn Rickman, BA'58
World War II brought to young women an unprecedented opportunity to fly military aircraft for their country and make an important contribution to the outcome of the war. In the summer of 1939, Congress approved the Civilian Pilot Training Program. The government offered to pay for flight instruction for students on selected college campuses. One student out of every 10 could be a female. Many of the young women who later flew for the United States during World War II came from the more than 2,000 who learned to fly through CPT. One such young woman was Barbara Jane Erickson of Seattle. Rickman recounts the daring and dedication of BJ Erickson for young adult readers in this story about the women pilots of World War II.
Best Day Ever (2017, Graydon House) by Kaira Rouda, BA'85
Paul Strom has the perfect life: a glittering career as an advertising executive, a beautiful wife, two healthy boys and a big house in a wealthy suburb. And he's the perfect husband: breadwinner, protector, provider. That's why he's planned a romantic weekend for his wife, Mia, at their lake house, just the two of them. And he's promised today will be the best day ever. But as Paul and Mia drive out of the city and toward the countryside, a spike of tension begins to wedge itself between them and doubts start to arise. How much do they trust each other? And how perfect is their marriage? These questions begin to tear them apart in this dark thriller.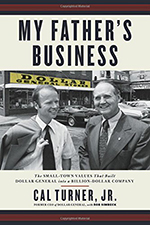 My Father's Business: The Small-Town Values That Built Dollar General into a Billion-Dollar Company (2018, Center Street) by Cal Turner Jr., BA'62
Longtime Dollar General CEO Cal Turner Jr. shares his extraordinary life as heir to the company founded by his father, Cal Turner Sr., and his grandfather, a dirt farmer turned Depression-era entrepreneur. Turner's narrative is at its heart a father-son story, from his childhood in Scottsville, Kentucky, where business and family were one, to the triumph of reaching the Fortune 300—at the cost of risking that very father-son relationship.