Media Inquiries
Latest Stories
Listen to an interview with James Hudnut-Beumler from the Divinity Library's "Authorial Intentions" series.
Extending "Southern hospitality" to everyone—including strangers—is a priority shared by most Christian congregations in the South, even though sharp divisions remain among these churches on political and cultural beliefs, according to American religious historian James Hudnut-Beumler.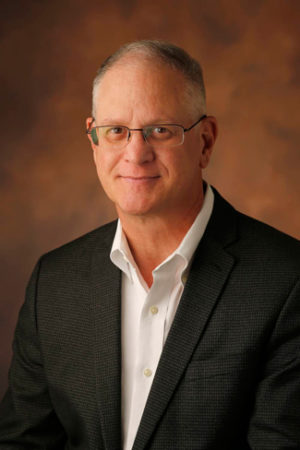 For more than a decade, Hudnut-Beumler visited rural and urban communities in 11 states, interviewing the faithful about their lives and beliefs for his new book, Strangers and Friends at the Welcome Table: Contemporary Christianities in the American South (University of North Carolina Press, 2018).
Perhaps his most surprising finding was the growing diversity in theology, practice and outlook among Southern Christians. That's why he uses the term "Christianities" in the book title. "Despite the longstanding stereotypes about worshippers in the South, Christianity is not a monolithic religion or culture," he said.
Congregations that Hudnut-Beumler researched included Bellevue Baptist Church, a so-called megachurch with over 30,000 members and continuing education classes in Memphis, Tennessee; St. Roch Community Church, a mixed-race, socially and economically diverse Presbyterian church in New Orleans; and Covenant of the Cross, an independent evangelical explicitly LGBT congregation that worships in an old movie theater in Madison, Tennessee. He noted that no non-Christian group forms more than .6 percent of a state's population in what he calls the Now South.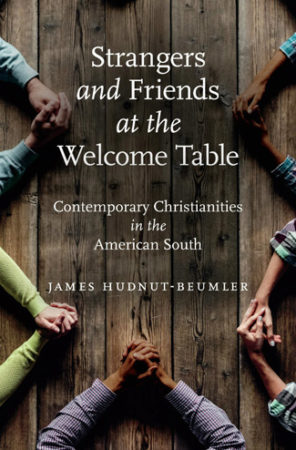 "Religion in the South remains vital, and if it were a sport, it would be a 'contact sport,' with people using the Bible as a genuine guide to their actions," said Hudnut-Beumler, who is the Anne Potter Wilson Distinguished Professor of American Religious History at Vanderbilt.
While many national journalists and commentators focus on the voting preferences of Southern Christians, Hudnut-Beumler found that Southern Christians preferred being known for their deeds to those less fortunate, following the command of Jesus to love your neighbor as yourself.
"By their actions, Southern Christians are trying to enact their faith to a much greater degree than you find in other places," he said. "However, the irony is that in an area where churches are more likely to have a prison ministry, we also have the highest incarceration rate of any region in the nation."
Another example of contradictions with Southern Christian churches is that women have fewer official roles of ordained leadership than elsewhere in the nation, even though they are the backbone of congregational activities, such as preparing and serving the meals.
Hudnut-Beumler remains optimistic that worshippers in the South are moving—albeit rather slowly—toward greater acceptance of each other's differences. "If there is hope that these deeply committed and divided millions can transcend their fears and hostilities based in ethnicity, race, sexuality and religious difference itself, it is that their commitment to hospitality requires that they extend themselves to strangers."