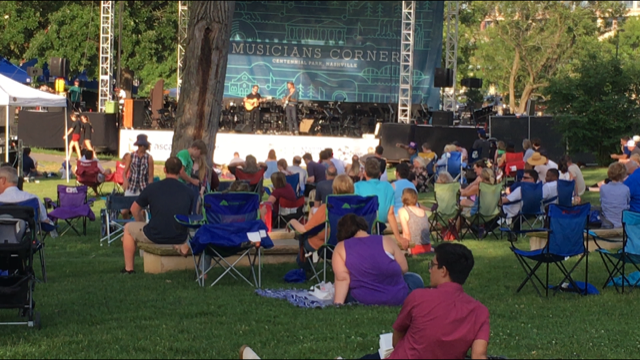 Vanderbilt employees and their families set out their chairs and blankets across Centennial Park to enjoy an evening of music under the stars courtesy of Employee Appreciation Vanderbilt Family Night and the Nashville Symphony.
The Nashville Symphony's concert, under the direction of Conductor Enrico Lopez-Yañez, included almost a dozen selections, including Hayman's Armed Forces Medley and a fan favorite selection from John Williams.
Activities at the Musicians Corner included fun for guests of all ages. Kidsville offered parents and their children the opportunity to enjoy crafts, fitness, and an educational Musical Meet & Greet. Food trucks and vendors were on site including Paninis and More, Daddy's Dogs and Southern Jerky Co. and King of Pops.
Learn more about Vanderbilt University Employee Appreciation events held throughout the year.