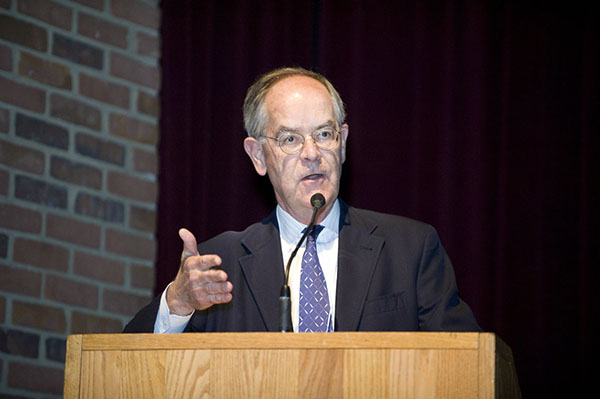 Forgetting to pay a traffic ticket is just one of the little-known things that could make it harder to vote, U.S. Rep. Jim Cooper told those attending a five-day institute at Vanderbilt designed to engage the community on racial justice. Cooper, D-Nashville, delivered the keynote address at the inaugural Summer Institute hosted by the Public Theology and Racial Justice Collaborative June 4.
He and State Sen. Steve Dickerson are the co-founders of Project Register, a nonpartisan initiative to increase voter registration among Middle Tennesseans. Cooper noted that Tennessee ranks 50th—the very bottom—for voter turnout. The state ranks slightly better at 40th for voter registration.
"Without your vote, political leaders do not hear your voice," Cooper said. "When you fail to vote, you increase your risk for bad government. We really need everyone—including minorities and those who are largely disengaged from the political process—to get involved."
He noted that the 1971 Nashville mayoral race drew more voters than the one in 2015, even though the city's population has grown rapidly. In addition, only 28 percent of eligible minority voters cast ballots in Davidson County judicial races in 2015.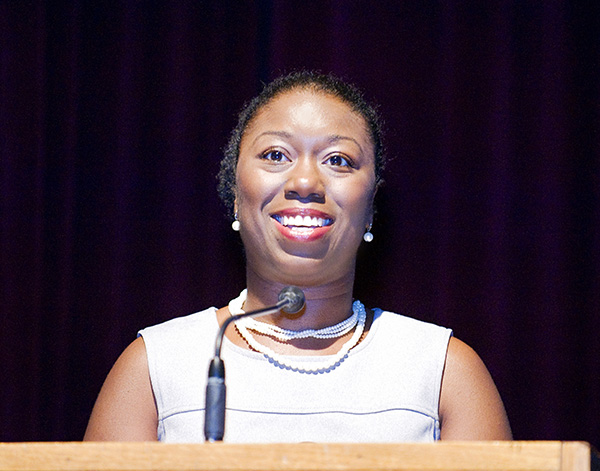 Cooper explained some of the ways that state lawmakers have sought to make voter eligibility more challenging. Some 250,000 Tennesseans are at risk of having their drivers' licenses—an acceptable form of ID for voting at the ballot box—revoked for not paying something as simple as a parking ticket. Also, college IDs, even from public institutions, are not acceptable forms of identification for young people seeking to vote. In addition, the names of hundreds of thousands of Tennesseans who have not voted in two consecutive federal elections have been purged from voter rolls.
Project Register is an expansion to businesses and organizations of an earlier successful effort by Cooper and Dickerson to sign up eligible high school students to vote.
Cooper spoke to about 150 people at Sarratt Cinema. He was introduced by Charlane Oliver, his community liaison and a 2005 Peabody College graduate.
Other public events during the institute have included a discussion with Emilie M. Townes, dean of Vanderbilt Divinity School, about her seminal book, Womanist Justice, Womanist Hope; and a film screening/discussion of Rikers: An American Jail.