Media Inquiries
Latest Stories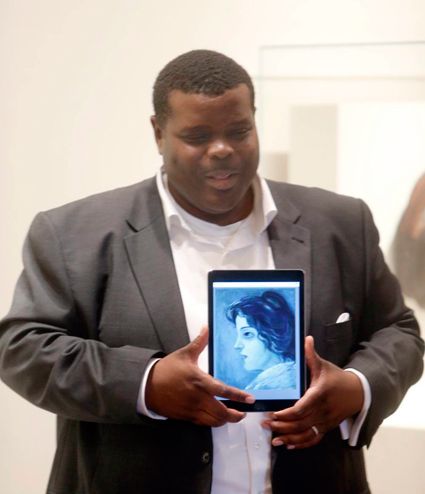 A survey of world art featuring Fisk University collections and the history of Fisk University are among classes offered this summer by the Osher Lifelong Learning Institute at Vanderbilt. These two classes will be taught by Fisk faculty on the campus of the historically black institution.
"Diversity and inclusion continue to be among our most important priorities, as reflected in this summer's curriculum," said Norma Clippard, program director. "We are striving to expand into a variety of neighborhoods across Nashville, and the Fisk partnership is an important component of our programs."
"I know that Fisk professors have enjoyed the strong engagement and enthusiasm of the Osher lifelong learners on our campus," said Rodney Hanley, provost and vice president of academic affairs at Fisk. "We are delighted to continue this community partnership with Vanderbilt."
Other Osher summer courses include Nashville's rich and diverse musical history and Spanish gastronomic culture (includes tastings). There will also be a class at Casa Azafrán on the cultural representation of the lived experience of undocumented workers and children who consider the United States their home.
The following noncredit classes are open to all those 50 and older, with individual fees for each course:
Osher Steel Drum Band-Advanced," taught by Ali Puglisi, for seven Sundays, beginning June 17; A level up from the beginning Osher Steel Drum Band, the class emphasizes technique and the proper nuances behind playing the steel pan. Students will meet from 11 a.m. to 12:30 p.m. at the Blair School of Music.
"Osher Steel Drum Band-Beginner," taught by Mat Britain, for seven Sundays, beginning June 17; No musical experience is needed to join this hands-on class, which will meet from 1 to 2:30 p.m. at the Blair School of Music.
"Buen Provecho! Spain's Regional Gastronomic Landscapes," taught by Cynthia Wasick, for six sessions, starting June 18; Students will learn about and sample fresh, seasonal and healthy dishes of the Iberian Peninsula. The class will meet from 10 a.m. to noon at the Vanderbilt Recreation and Wellness Center.
For more information, contact Norma Clippard or call (615) 343-0700.