Senior Day, Commencement is May 10-11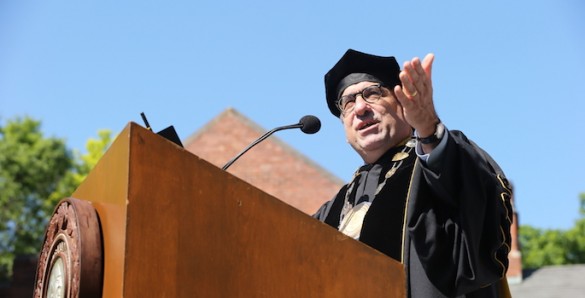 Vanderbilt University Chancellor Nicholas S. Zeppos will give his Commencement address to about 3,100 graduates Friday, May 11, the day after the students hear from international human rights lawyer Amal Clooney.
The Commencement ceremony for all graduates is from 9 a.m. to noon Friday, May 11, on Alumni Lawn. Undergraduates will receive their degrees following the chancellor's address. Graduate and professional school degrees will be conferred at other locations on campus after those students leave the central ceremony at 10:15 a.m.
Degrees will be awarded to about 1,740 undergraduates and 2,160 graduate and professional students. The ceremony will be streamed live on Vanderbilt's home and Facebook pages.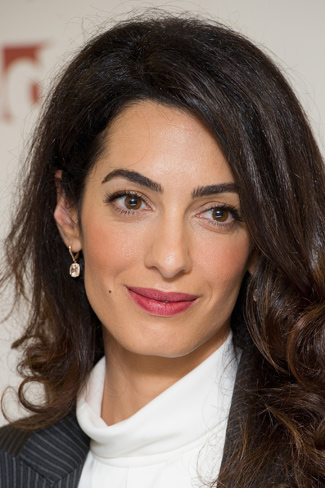 In the event of inclement weather, Commencement will be moved to Memorial Gym. The Commencement app, which can be downloaded from the Vanderbilt Commencement website, is the only way to get direct alerts of weather-related venue changes.
The Vanderbilt community is invited to hear Clooney—who specializes in public international law, international criminal law and human rights at London's Doughty Street Chambers—on Thursday, May 10, for Senior Day. Doors at Memorial Gym will open at 9:30 a.m. for Clooney's Senior Day speech scheduled for 11 a.m. Zeppos also will present Clooney with the prestigious Nichols-Chancellor's Medal, one of Vanderbilt's highest honors. It is given each year to an individual who defines the 21st century and exemplifies the best qualities of the human spirit.
The medal, which includes a cash prize, was created and endowed by Vanderbilt Law School graduate Edward C. Nichols Jr. and his wife, Janice, in honor of Edward Carmack and Lucile Hamby Nichols. Previous recipients include Laura Bush, Doris Kearns Goodwin, Khaled Hosseini, Toni Morrison, Soledad O'Brien and Muhammad Yunus.
Four free faculty seminars will be held in Wilson Hall the afternoon of Senior Day (May 10), covering "Race, Place and Power," "Design Thinking, Design Doing," "The History and Science of Brewing" and "Rhythm of Change: African Music and African Politics."
Graduates and guests attending Commencement are invited to share their Commencement messages using social media. Tweets, Instagrams and Facebook posts can be tagged #VU2018. All social media activity surrounding Commencement—tweets, posts, photos, videos and more—will be collected on Vanderbilt's Get Social website.