Vanderbilt's Humphrey Fellows experience the Smokies
by
Joan Brasher
Apr. 26, 2018, 8:15 AM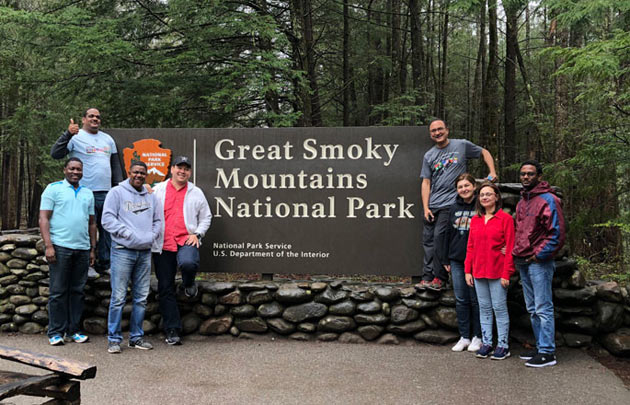 Vanderbilt's ninth cohort of Hubert H. Humphrey Fellows traveled recently to the Great Smoky Mountains for learning and reflection. The weekend retreat offered opportunities to explore the history and culture of East Tennessee, as well as participate in Dollywood's annual Festival of Nations event.
The Humphrey Fellowship program brings mid-career education professions from around the world for 10 months of intensive professional development and cultural exchange at Peabody College of education and human development at Vanderbilt. The year's cohort represents 10 countries, including Azerbaijan, Belize, Burkina Faso, Cape Verde, El Salvador, Ethiopia, India, Myanmar, Pakistan and Uzbekistan. The fellows arrived in August 2017 and will return to their home countries in June 2018 with an individualized plan of action developed through the course of their fellowship.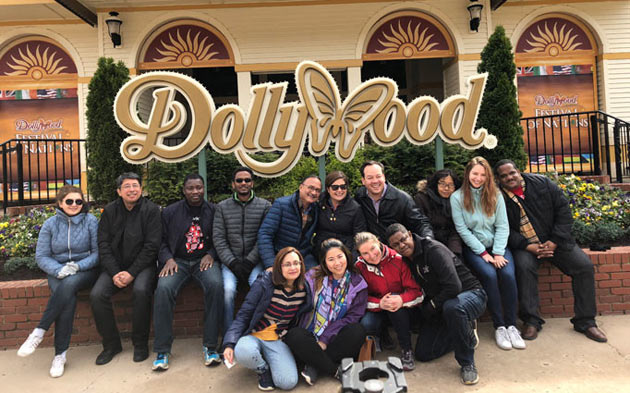 Before their visit to Smoky Mountain National Park and Dollywood, the fellows stopped at the Livingston campus of Volunteer State Community College to learn more about access to higher education in Tennessee's rural regions. The college also arranged a visit with local seventh graders, giving students an opportunity to gain a global perspective through presentations and a shared meal with their international guests. "The interaction with the seventh graders from the Hilham Elementary School was excellent," said Manabendra Sanyal of India. "It was great to see the inquisitiveness of the students."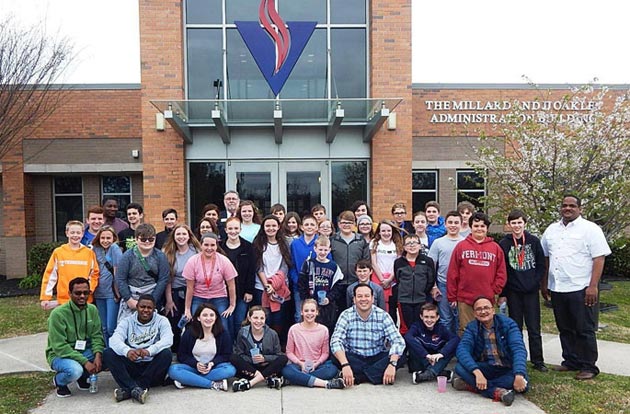 The weekend retreat also encouraged the cohort to think about returning to their respective home countries with a new set of tools from their experience at Vanderbilt. "The retreat is a great opportunity to take some time away from routine to reflect about the journey and to systematically think about the challenges we are likely to face upon return home—challenges in readjusting and also in how to prepare better to implement change," said Armel Bama of Burkina Faso.
On April 17, the Humphrey Fellows received an emotional send-off at their Year-End Ceremony, with remarks from Ifeoma Nwankwo, associate provost for strategic initiatives and partnerships, and Sharon Shields, associate dean for professional education at Peabody. The fellows will continue professional development activities before returning to their home countries in June.