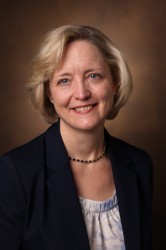 A report just released by a campus committee offers a trio of proposals to elevate Vanderbilt's national and global profile while helping inform a public hungry for expert knowledge.
The Committee for Enhancing Faculty Voices in the Public Sphere, charged with identifying ways to advance the ability of Vanderbilt faculty to amplify their work within the public sphere, proposed a set of recommendations, all with the goal of disseminating Vanderbilt faculty's discovery and knowledge to broader national and global audiences.
"Vanderbilt's faculty conduct cutting-edge research and scholarship that has significant importance for society at large. We can always do more to ensure we are able to communicate as openly and broadly as possible so as to have a positive impact on issues facing our world," said Provost and Vice Chancellor for Academic Affairs Susan R. Wente. "The committee understood this unique opportunity and delivered ideas that we can build on. I want to thank all of them for their efforts and recommendations."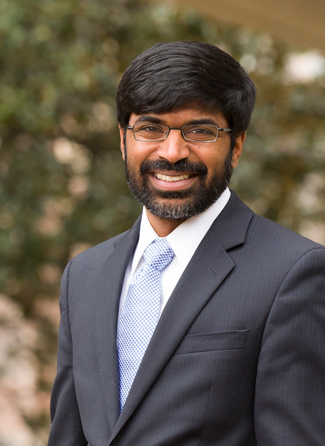 Wente noted that expanding the awareness of Vanderbilt faculty's discoveries and scholarship will lead to more collaborations and greater visibility for all on campus, including under-represented groups who might not have established connections.
The semester-long committee effort was chaired by Professor of Law Ganesh Sitaraman and supported by Vice Chancellor for Communications Steve Ertel. The committee reached out to the Vanderbilt community in its work, soliciting feedback through discussions with faculty, including 15 faculty liaisons across campus and a chancellor-sponsored town hall.
"The skills and training it takes to be a world-class academic isn't the same as what it takes to write an op-ed or give 30-second responses during a TV interview," Sitaraman said. "We believe that a strategy that includes targeted training and enhanced resources will help our faculty gain a wider audience for their work and make an impact beyond academia."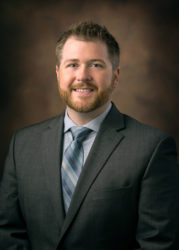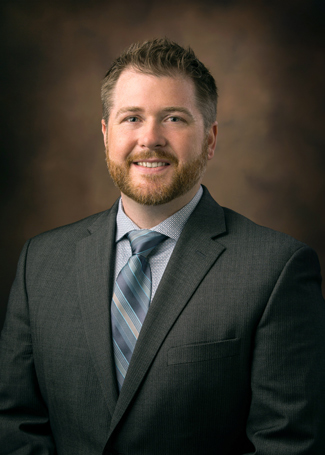 Ertel noted the mutual benefits of bringing the academic sphere and public sphere closer together. "As information creation and dissemination becomes increasingly chaotic and even sometimes distorted, the public is hungry for credible expertise and knowledge," he said. "At the same time, there is an urgent need for academic research institutions to reaffirm their relevance and value to society."
The committee made recommendations in three main areas: create a Chancellor's Public Voices Fellowship; provide training and workshop and service opportunities through the Division of Communications; and pilot a voucher program for expanded graphics support.
The committee members are:
Ken Catania, Stevenson Professor of Biological Sciences
Steve Ertel, vice chancellor for communications
Sarah Igo, associate professor of history
Tracy Sharpley-Whiting, Gertrude Conaway Vanderbilt Distinguished Professor of the Humanities
Ganesh Sitaraman, professor of law (chair)
Holly Tucker, professor of French
The faculty liaisons were:
Terrah Akard, associate professor of nursing
Bruce Barry, Brownlee O. Currey, Jr. Professor of Management
Kitt Carpenter, professor of economics
Carolyn Heinrich, Patricia and Rodes Hart Professor, professor of public policy and education
Rebecca Ihrie, assistant professor of cell and developmental biology, assistant professor of neurological surgery
Paul Lim, associate professor of history of Christianity
Josh McGuire, senior lecturer in aural skills
Jonathan Metzl, Frederick B. Rentschler II Professor of Sociology and Medicine, Health and Society
Shelagh Mulvaney, associate professor of nursing (clinical psychology)
Erin Charles Perez, lecturer in the teaching of music
Phillis Sheppard, associate professor of religion, psychology and culture
Barb Stengel, professor of the practice of education
Alan Wiseman, Cornelius Vanderbilt Professor
Dan Work, associate professor of civil and environmental engineering
Karl Zelik, assistant professor of mechanical engineering