Vanderbilt University has taken the next step in the discovery and planning processes for future capital investments in two areas: science and engineering, and humanities and the Arts and Science historic core. The university has appointed two committees for each planning group—an executive committee assembled from key university leadership and an advisory committee comprised of faculty. In addition, advisory firms have been hired to support each process.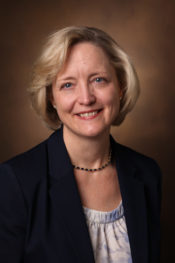 "I'm excited to begin working with these committees along with two internationally renowned design firms as we develop a strategic plan for our academic spaces," Provost and Vice Chancellor for Academic Affairs Susan R. Wente said. "With broad input from across campus, we will develop a vision that supports both our disciplinary strengths as well as our cross-college collaborations."
The planning also aligns with FutureVU, the campus land use planning initiative, which is guided by Vanderbilt's core mission of teaching, research and scholarship while supporting themes including diversity and inclusion, sustainability and preservation.
The executive committees will be highly involved in decision-making through the project. The advisory committees will provide input and a variety of perspectives necessary to developing a vision that meets Vanderbilt's objectives for the future. Broader campus engagement for both projects will be solicited as well.
The committees will kick off their work this spring, with facility inventories, conditions assessments and space utilization analyses conducted through the summer. Preliminary reports are expected this fall, to be followed by town halls and a comment period. The final reports and action plans are expected in early 2019.
Science and Engineering advisory firm, committee members
HDR Inc., an architectural, engineering and consulting firm based in Omaha, Nebraska, has been chosen as the advisory firm for the science and engineering planning process and will advise on the overall assessment process. HDR has a wide portfolio of higher education clients, with recent projects including the University of Maryland Physical Sciences Complex, the Lewis Integrative Science Building at the University of Oregon, and the Interdisciplinary Research Building at Howard University.
The committee members are listed below.
Executive Committee
Eric Bymaster, associate vice chancellor for finance
Philippe Fauchet, dean, School of Engineering
Eric Kopstain, vice chancellor for administration
Lawrence J. Marnett, dean, Basic Sciences, School of Medicine
Michael Perez, associate vice chancellor and chief facilities officer
Kamal Saggi, interim dean, College of Arts and Science
Susan R. Wente, provost and vice chancellor for academic affairs
David Wright, dean of sciences, College of Arts and Science
Advisory Committee
Douglas Adams, Daniel F. Flowers Professor, and chair and Distinguished Professor of Civil and Environmental Engineering
Isabel Gauthier, David K. Wilson Professor of Psychology
Steven L. Goodbred, chair and professor of earth and environmental sciences
Tina Iverson, associate professor of pharmacology
G. Kane Jennings, chair and professor of chemical and biomolecular engineering
Ethan Lee, professor of cell and developmental biology, professor of pharmacology
Antonis Rokas, Cornelius Vanderbilt Professor of Biological Sciences
Charles R. Sanders II, Aileen M. Lange and Annie Mary Lyle Professor of Cardiovascular Research; associate dean for research; professor of biochemistry; professor of medicine
Sharon Weiss, Cornelius Vanderbilt Professor, professor of electrical engineering
Humanities and A&S Historic Core advisory firm, committees
The DLR Group of Omaha, Nebraska, will assist in the planning process for the humanities and arts and sciences process. DLR Group is an integrated design firm delivering architecture, engineering, interiors, planning and building optimization for new construction, renovation and adaptive reuse. The report from the Chancellor's Committee on the Humanities, which reinforced the importance of humanities in understanding today's complex society, also will inform the process.
Executive Committee
Eric Bymaster, associate vice chancellor for finance
Bonnie Dow, dean of the humanities, College of Arts and Science
Eric Kopstain, vice chancellor for administration
Michael Perez, associate vice chancellor and chief facilities officer
Melissa Rose, associate dean for the collegiate program, Blair School of Music
Kamal Saggi, interim dean, College of Arts and Science
Susan R. Wente, provost and vice chancellor for academic affairs
Advisory Committee
James Byrd, associate dean, graduate education and research, Graduate Department of Religion; chair of the Department of Religion; associate professor of American religious history
Magda Campos-Pons, Cornelius Vanderbilt Professor, professor of art
Phillip Franck, associate professor of theatre
Claire Sisco King, associate professor and interim chair of communication studies; associate professor of cinema and media arts
Kelly Oliver, W. Alton Jones Professor of Philosophy, professor of women's and gender studies
Douglas Shadle, assistant professor of musicology
Tiffiny Tung, associate professor of anthropology