Media Inquiries
Latest Stories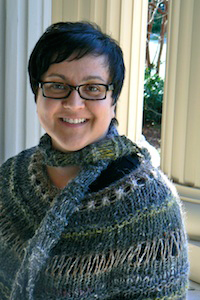 In a strategic move to enhance services for Vanderbilt's international students and scholars, Vice Provost for Learning and Residential Affairs Cynthia J. Cyrus has appointed Susan Barone as the new executive director of International Student Programs. In this capacity, Barone will focus on establishing a more integrated service model in support of the growing population of international students and scholars at Vanderbilt.
To address these institutional priorities, Barone will have executive administrative oversight of International Student & Scholar Services and continued oversight of the English Language Center, having relinquished her former role as executive director of global learning and education with the Global Education Office. She will seek to expand the infrastructure that supports Vanderbilt's international students, including undergraduate, graduate and professional students, and postdoctoral scholars.
Barone is an experienced sociolinguist and has worked with international students, scholars and faculty through the ELC and GEO. "Vanderbilt is an educational destination for top students and scholars from across the globe," Cyrus said. "We are thrilled to capitalize on Barone's expertise in fostering the academic and personal success of international students. Barone brings a demonstrated capacity to build linkages between ISSS and ELC that will strengthen the matrix of support that we provide to international students and scholars and their families."
With the array of graduate and professional programs and postdoctoral fellowships at Vanderbilt, a key element of Barone's new position will be to facilitate ongoing outreach to international students pursuing post-baccalaureate studies. For example, her longstanding work with the Owen Graduate School of Management has focused on a contextualized understanding of culture and language for MBA students.
"Owen has a long tradition of providing a welcoming and integrative community for international students through the ELC," said Kelly Christie, Owen's assistant dean of academic programs and student life. "We look forward to benefiting from Susan's experience and leadership as we work to create a rich and rewarding experience for our international students."
Barone hopes to continue to unveil programs and resources for international students tailored to the Vanderbilt experience. "It is important as a campus community to offer a way into cultural discourses surrounding campus initiatives that encourage international students and scholars to engage at a deep level," she said.
Some of the existing efforts to support campus initiatives include a detailed Pronoun Guide created by the ELC to help English-language learners better understand how to participate in the pronouns module in YES, which launched this spring. For the third year, the ELC will also publish a supplement to help incoming undergraduate students develop knowledge and confidence in their comprehension of the Commons Reading. Additionally through the ELC's supervision, international students in Peabody's master of education in English language learners program are gaining practical experiences teaching Vanderbilt community spouses and partners as well as supporting immigrant and refugee high school students in job and college preparation.
ISSS has been enhancing orientation for incoming international students and scholars and will join forces with the ELC on creating engaging orientation experiences and online resources. "ISSS has strong expertise in immigration and in programming, and I look forward to working more closely with them, the Inclusion Initiatives and Cultural Competence office, faculty, and of course, our international student population to address the ever-changing landscape of international engagement," Barone said.