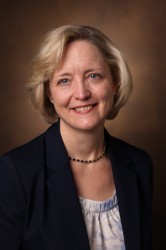 In the university's continuing effort to invest in supporting faculty, two committees have been appointed to propose and develop ideas for a dynamic multiuse facility designed to spur faculty development and cross-campus collaborations.
Provost and Vice Chancellor for Academic Affairs Susan R. Wente has named executive and advisory committees to explore possible uses for a building near campus that Vanderbilt owns.
"The faculty community has embraced Vanderbilt's commitment to trans-institutional initiatives, and their efforts bring the Academic Strategic Plan to life," Wente said. "Our goal is to develop a facility designed to encourage these conversations and collaborations that support our academic mission, as well as provide a home for programs that help our faculty advance their research and careers."
The committees will explore best uses for the building, located at 1101 19th Ave. S. adjacent to Vanderbilt's Wesley Place Garage. Vanderbilt acquired the building from the Disciples of Christ, which used it as a historical society when the group relocated that function to West Virginia.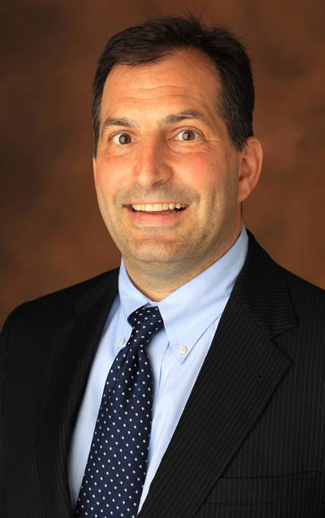 "With our FutureVU guidelines, we're looking forward to imagining new uses for the building that support our faculty," Vice Chancellor for Administration Eric Kopstain said. "The space offers us a unique opportunity to integrate a wide variety of activities—from one-on-one conversations to cross-campus collaborations—within a beautiful physical space."
Possible uses include regular cross-campus events, including Faculty INSIGHTS programming, social activities, workshops and meetings. In addition, the building could house dedicated spaces for a digital commons or be used to incubate trans-institutional efforts, including TIPs proposals and collaborations with other universities. The building also has significant library archival space that could be utilized.
Working with architect John Teselle, the executive committee will explore possible scenarios for both renovations and programming and their associated costs. The advisory committee comprising faculty and staff will be asked to provide feedback on the various scenarios. Results of the study will be shared with Chancellor Nicholas S. Zeppos and the deans to determine next steps.
Feedback from the Vanderbilt community is welcomed. Questions and suggestions about the project can be submitted online. The committee lineups follow.
Executive committee
Eric Kopstain, vice chancellor for administration
Keith Loiseau, university architect
Michael Perez, associate vice chancellor for facilities
Susan Wente, provost and vice chancellor for academic affairs
Advisory committee
John Geer, vice provost of academic and strategic affairs; Gertrude Conaway Vanderbilt Professor of Political Science
Tracey George, associate provost for faculty affairs; Charles B. Cox III and Lucy D. Cox Family Chair in Law & Liberty
Leslie Hopkins, assistant professor of nursing; vice chair, Faculty Senate
Valerie Hotchkiss, university librarian; professor of English
Leah Lowe, associate professor of theatre; chair of Faculty Senate, Faculty Life Committee
Laura Nairon, associate vice chancellor for business services
Sally Parker, assistant provost and Office of Cross College Initiatives
Scott Pearson, associate professor of surgery; past chair of Faculty Senate, Faculty Life Committee
John Sloop, associate provost for digital learning; professor of communication studies
Melissa Thomas-Hunt, vice provost for inclusive excellence; professor of management