Vanderbilt acquires DCHS building on 19th Avenue South
Jul. 20, 2015, 4:06 PM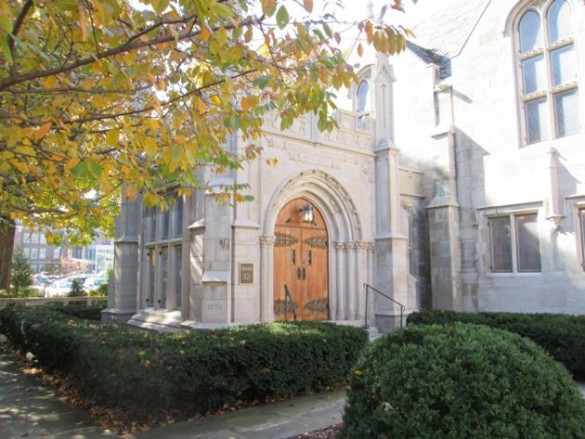 Vanderbilt University has acquired the Disciples of Christ Historical Society building, located at 1101 19th Ave. S. The building is adjacent to Vanderbilt's Wesley Place Garage, which fronts Scarritt Place and 21st Avenue South. The university plans to utilize the DCHS building as office space in support of its academic mission.
"The Disciples of Christ Historical Society has valued its time in Nashville but is relocating to a smaller facility in Bethany, West Virginia," said Todd Jones, interim president for the DCHS.
The main building has 15,005 square feet of usable space over two floors, including a 7,992-square-foot finished basement and a 5,182-square-foot unfinished attic. In addition, the structure contains 7,548 square feet of "stack" space at the center of the building that currently houses the DCHS' library archives.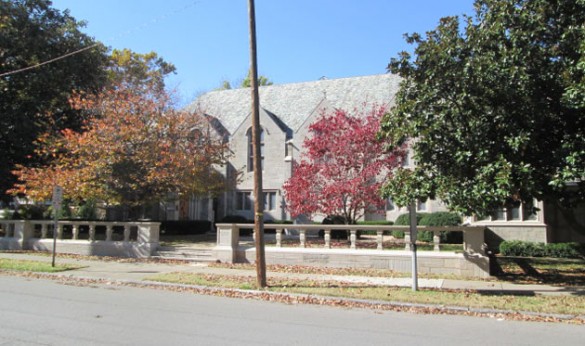 The Tudor-Gothic building was constructed in 1956 of poured concrete, steel beam and clay block. The exterior walls are covered in Indiana limestone, and the roof is slate. The structure sits on .58 acres.
DCHS will lease stack space and some office space in the building from Vanderbilt for a flexible period of time after closing.