Nancy Ransom, first director of Margaret Cuninggim Women's Center, has died
by
Princine Lewis
Apr. 11, 2018, 10:32 PM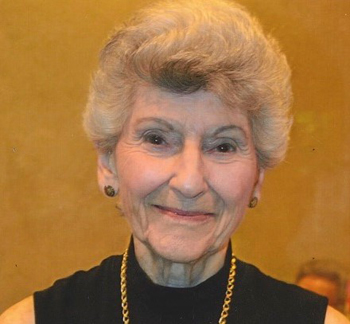 Nancy Ransom, founding director of the Margaret Cuninggim Women's Center at Vanderbilt and a champion of women's rights, education and gender equality, died recently in Wilmington, Delaware, from complications of ALS, also known as Lou Gehrig's disease. She was 89.
From 1978 to 1997, Ransom guided the women's center through projects such as the development of Vanderbilt's first university-sponsored childcare center, which opened in fall 1983, and its Women's Studies Program. She also taught sociology and women's studies at Vanderbilt and at the University of Tennessee at Nashville, produced numerous publications and conference presentations, and worked as a consultant on establishing women's centers and women's studies programs.
"Nancy Ransom left an incredible legacy at Vanderbilt and we are grateful for the efforts she and others started here more than 40 years ago to advance women's success at the university and beyond its borders," Chancellor Nicholas S. Zeppos said. "The recent MeToo movement has put a spotlight on the great deal of work still needed to develop environments in which women are empowered. At Vanderbilt, we are committed to removing barriers, creating opportunity, and to building on the foundation laid by Nancy and those who participated in 1972 on the university's first Commission on the Status of Women."
Vanderbilt established its Women's Center in response to recommendations from the Chancellor's Commission on the Status of Women, which was appointed by Chancellor Alexander Heard to investigate the treatment of female faculty, staff and students following the passage of Title IX, a comprehensive federal law that prohibits discrimination on the basis of sex in any federally funded education program or activity.
The commission submitted its report to Heard in 1976 with a priority recommendation – that the university create "an office for women or a women's center." A year later, Heard appointed a search committee for a director of the Vanderbilt's Women's Center. The following fall, Ransom was named director.
"Nancy charted the territory for Vanderbilt in responding to all issues related to women and gender equity. She saw the role of the Women's Center as broad, benefiting not just women but the university as a whole; she knew that the center's role was to raise the consciousness of the university community relative to the status of women. We at the Women's Center are lucky to have had her leadership to set the center on its course," Rory Dicker, director of the Margaret Cuninggim Women's Center, said.
This year Vanderbilt's Women's Center will mark its 40th anniversary, and it continues to be an affirming space for women and for all Vanderbilt community members that is dedicated to actively resisting sexism and all forms of oppression by providing resources and educational programming.
A native of New Haven, Connecticut, Ransom majored in history and was elected to Phi Beta Kappa at Vassar College. She later studied sociology at Columbia University.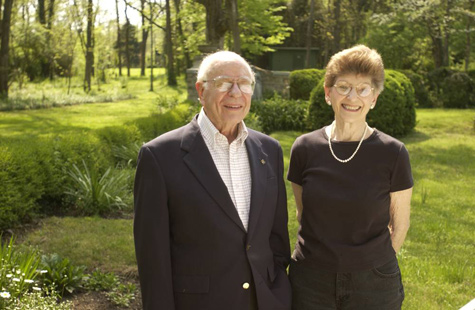 In 1961, Ransom moved to Nashville with her husband, Harry Ransom, who was joining the political science faculty at Vanderbilt, and their three children. She received her master of arts in teaching from Vanderbilt in 1971, attended courses at the University of Leeds in 1978, and earned her doctorate in education from Vanderbilt in 1988.
Ransom contributed her time and expertise to many community organizations, including the American Association of University Women, the American Council on Exercise, the League of Women Voters, the Nashville Women's Political Caucus, the National Urban League, the Tennessee Commission on the Status of Women, and Women in Business.
She was elected president of Planned Parenthood, Senior Citizens Inc. (now FiftyForward), and CABLE, a women's networking organization. She served on numerous boards, including that of Vanderbilt University's Phi Beta Kappa chapter. As a founding member of WIN (Women in the Nineties), she raised funds for women seeking public office. She was a delegate to United Nations Decade for Women forums in Copenhagen (1980) and Nairobi (1985).
Her many honors included CABLE's Molly Todd Cup, Middle Tennessee State University's inaugural Women of Achievement Award, and Vanderbilt's Mary Jane Werthan Award. She also received the Council on Aging's Sage Award, Senior Citizens' Staff Champion Award, and the Harriet Foley Board Leadership Award.
Before the onset of ALS two years before her death, she remained active in multiple realms. She was curriculum committee chair for Vanderbilt's Osher Lifelong Learning Institute as well as an enthusiastic participant in its offerings. She was a dedicated yoga practitioner and classical music devotee, and she counted walking in parks, writing, traveling, watching opera, and engaging in champagne toasts among retirement's many pleasures.
Survivors include children Ja Alderman Ransom, Katherine "Kate" Marie Ransom and William Henry Howe Ransom, as well as several grandchildren and great-grandchildren.
Celebrations of Ransom's life will take place on April 18 at 10 a.m. at Trinity Episcopal Parish in Wilmington, Delaware, and on June 16 at 10 a.m. at the First Unitarian Universalist Church of Nashville at 1808 Woodmont Blvd.
To honor her life, contributions may be made to The Music School of Delaware, the Highlands-Cashiers Chamber Music Festival, the American Civil Liberties Union Foundation, or your charity of choice.
Additional reporting by Ann Marie Deer Owens