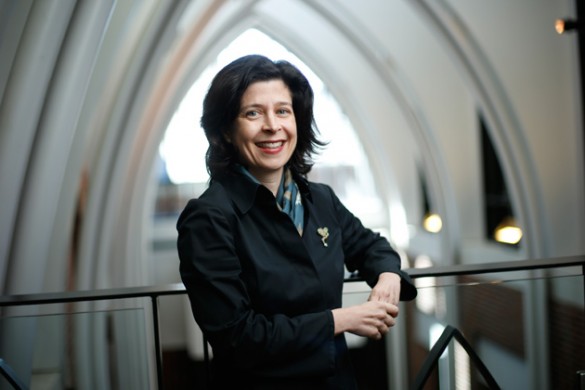 Rory Dicker will assume the role of director of the Margaret Cuninggim Women's Center at Vanderbilt University beginning January 2015.
Dicker is currently associate director of and senior lecturer in the Women's and Gender Studies program at the university. She also is a senior lecturer in the English department.
As director of the Women's Center, Dicker will serve as a campus resource and expert on women's and gender issues for the entire university community—students, faculty, staff and alumni—and work to build strategic partnerships across the university to address the needs of women on campus.
Among her responsibilities will be to develop new programs to facilitate women's self-assessment, identity development, career exploration and placement, and professional development. She will also collaborate with the university's Project Safe Center on issues of power-based violence and sexual assault.
"Being named director offers an exciting opportunity to build on the work that has been done at the Women's Center already—work such as the Kitchen Table Series, the annual Cuninggim Lecture and the multiple offerings during Women's History Month," Dicker said. "[rquote]I am also excited to think about the ways the center can reach more people."[/rquote]
The center's Kitchen Table Series is a student-designed program intended to reach across campus to highlight current gender issues and how they impact different communities.
Dicker joined Vanderbilt in 2003 from Westminster College in Fulton, Missouri, where she was an assistant professor in the Department of English. She holds a bachelor's degree from Johns Hopkins University and a master's and a doctorate from Vanderbilt.