Media Inquiries
Latest Stories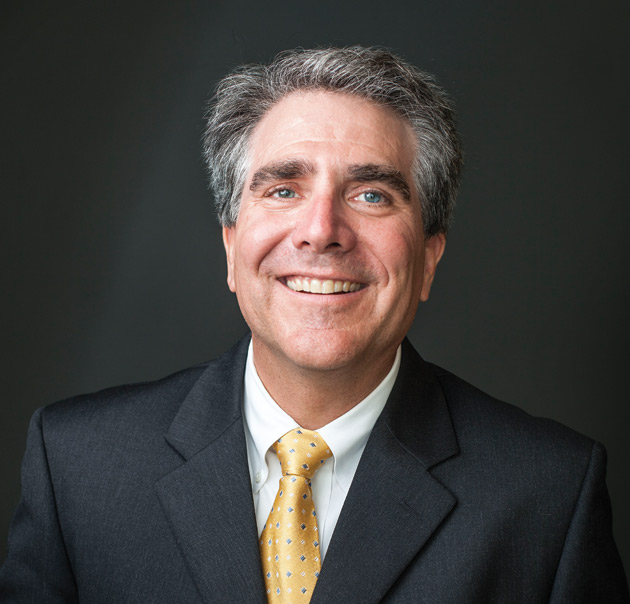 M. Eric Johnson, Ralph Owen Dean and Bruce D. Henderson Professor of Strategy, has been reappointed as dean of the Vanderbilt Owen Graduate School of Management. His second five-year term as dean will begin July 1, Provost and Vice Chancellor for Academic Affairs Susan R. Wente announced today.
"Under Dean Johnson's tenure, the Owen Graduate School of Management has introduced innovative new programs, recruited top new faculty and attracted outstanding professional students, all while maintaining the close and collaborative community that distinguishes Owen from its peers," Wente said. "His 'One Vanderbilt' approach has resulted in productive and rich collaboration among Owen faculty and students and colleagues across the university, furthering the university's strategic priorities in trans-institutional research and teaching. I look forward to his continued leadership as Owen continues to develop and excel."
A key example is the university's new trans-institutional minor for business study, the Hoogland Undergraduate Business Program, launched in fall 2017 with a $5 million commitment from alumni Susan and Keith Hoogland. The undergraduate-only program is taught by Owen School faculty members and introduces students to financial reporting, finance, marketing, operations, and human and organizational behavior, meeting a burgeoning interest and need for business education for Vanderbilt students.
The Owen School is home to four research centers, three of which were established during Johnson's tenure as dean. In 2015, the school launched the Turner Family Center for Social Ventures, which brings graduate students together from across campus to develop market-based solutions to alleviate poverty. In 2016, the school launched the Center for Health Care Market Innovation, a corporate-funded research center focused on health care markets.
Also in 2016, the Owen School established the Center for Entrepreneurship, which supports faculty and student development of new businesses and facilitates collaboration across disciplines. The center was established with a $1.5 million gift from Owen School alumni Jack and Caroline Long.
Johnson also oversaw major donor-funded renovations of the Walker Library and Smith Courtyard and has led the launch of several new dual-degree programs and the Master of Marketing program, launched in 2016.
"It has been an honor to serve as dean of this remarkable school for the past five years," Johnson said. "I am energized daily by the commitment, creativity and community that exists at Owen and am looking forward to tremendous progress in the next five years."
Johnson returned to Vanderbilt as dean July 1, 2013, after previously spending eight years (1991-99) at Owen, the last three as a tenured associate professor of operations management. He twice won awards for teaching excellence and was one of the youngest professors to receive tenure in Owen's history.
Johnson joined Owen as dean after serving as associate dean at the Tuck School of Business at Dartmouth College, where he was responsible for seven research centers and initiatives and the school's top-rated MBA program.
Johnson's teaching and research focus on the impact of information technology on the extended enterprise. He studies how information technology improves process execution, but also how security failures create friction throughout the extended enterprise. He is currently focused on the role of information technology to improve health care quality and reduce cost. Johnson has authored patents on interface design and testified before the U.S. Congress on information security. He has earned grants from the National Science Foundation, Department of Homeland Security, and the National Institute of Standards and Technology.
Johnson has published work in research and scholarly journals such as Harvard Business Review, Health Services Research, Management Science, Production and Operations Management and Journal of the American Medical Informatics Association, which selected his paper "Medication Administration Quality and Health Information Technology: A National Study of U.S. Hospitals" for the 2012 Editor's Choice Award. His writing and expert commentary have been featured in global media outlets that include the Wall Street Journal, USA Today, Associated Press, New York Times and Bloomberg News.
In the private sector, Johnson has held positions with Corvette America, Inc., Packard Electric, Systems Modeling Corp. and Hewlett-Packard and has consulted with global companies such as Nokia, Oracle, Nike and Accenture.