A new master's degree from Vanderbilt University is designed to prepare students to accelerate their careers in marketing.
The new Vanderbilt Master of Marketing degree program, offered through Vanderbilt's Owen Graduate School of Management, is scheduled to begin classes in July 2016. The 10-month program aims to put graduates on a fast career path in companies of all sizes—from small start-ups to large established firms—and in a variety of industries, such as consumer packaged goods, technology and health care.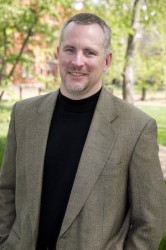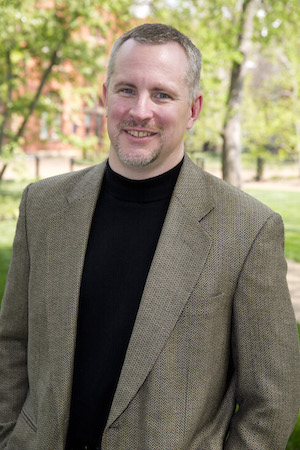 The Master of Marketing program will provide students with a comprehensive marketing toolkit, leadership development, résumé and interview preparation and career coaching—all necessary to compete for top marketing and sales jobs. The degree will also position graduates to move along their career paths at an accelerated pace because of the advanced analytical training they will receive and their exposure to a broad array of marketing expertise.
"Vanderbilt's new Master of Marketing degree offers students a comprehensive approach and uniquely qualifies them for marketing jobs in a variety of industries," said Steve Posavac, the E. Bronson Ingram Professor in Marketing at the Owen School, and the faculty director of the Master of Marketing program.
Modern marketing skills, including digital marketing tools such as social media and web-based marketing, are in high demand in the workforce. Master of Marketing students will take courses in marketing analytics, statistics, digital marketing, communications, new product development, consumer insights, brand management and more. Two immersion-based independent studies enable students to customize the program to fit specific industries, desired roles or other career goals.
"This Vanderbilt Master of Marketing program fits with our strategic mission to serve graduate students along every step of their career," said M. Eric Johnson, Ralph Owen Dean of the Owen School. "This new program will teach students many of the marketing skills that are taught in a traditional MBA program, but the degree is accessible to recent college graduates with no professional experience."
In keeping with the Owen School's mission of world-class business education on a personal scale, class sizes for the Vanderbilt Master of Marketing program will be intentionally small.
The Master of Marketing program is seeking candidates with strong academic performance in prior university studies, proven creative and analytical aptitude and exceptional communication skills. Teamwork and leadership experience from undergraduate institutions and internships are necessary to be successful in the program.
The 10-month program will provide 32 credit hours focused on comprehensive marketing training. Graduates can later apply 12 of those credit hours toward a Vanderbilt MBA (if admitted) after gaining the three to five years of work experience required to apply for admission.
The admissions requirements for the Master of Marketing degree program include an online application, current college transcripts (and final transcripts upon matriculation), GMAT score, essays, two letters of recommendation, résumé and an interview with an admissions officer. The application will be available January 2016, but candidates are encouraged to contact Vanderbilt Master of Marketing staff anytime.
For more information on the Master of Marketing program, visit the program's website.