Three Vanderbilt College of Arts and Science professors are among 175 scholars, artists and scientists named as 2018 John Simon Guggenheim Memorial Foundation Fellows.
Joel Harrington, Antonis Rokas and Edward Wright-Rios have been chosen from nearly 3,000 applicants for the highly coveted fellowship. Guggenheim recipients are appointed on the basis of prior impressive achievement and exceptional promise.
"We are deeply honored to have the Guggenheim Foundation recognize three of our distinguished professors with its highly coveted fellowship," said Kamal Saggi, interim dean of the College of Arts and Science and Frances and John Downing Family Professor of Economics. "The Guggenheim Fellowship speaks not only to the depth of research and scholarship that is being conducted by the faculty in Arts and Science, but also to the promise of extraordinary achievements that lie ahead."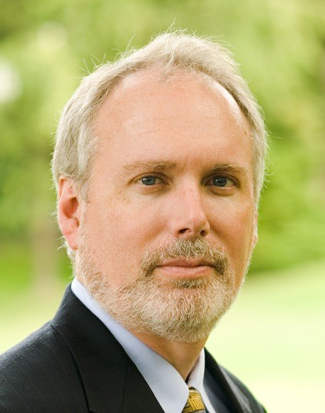 Harrington, Centennial Professor of History and department chair, is a historian of pre-modern Germany, with particular interest in social, legal and religious topics. His Guggenheim project, "Hans Staden and the German Counter-Narrative of New World Cannibalism," focuses on the 16th-century true story of a Hessian mercenary. Hans Staden was shipwrecked in southern Brazil and credited divine providence for his nine-month survival and subsequent escape from his cannibal captors, the Tupinamba Indians.
Staden's publication, True History, was promoted as a popular "man-eating book" about the adventure and became an instant bestseller in 1557. However, Harrington has found a disjunction between the lurid marketing of the book and the more sympathetic account Staden wrote about his "hosts," also in contrast to the denigrating portrayals by Spanish and Portuguese contemporaries.
"I believe that this distinctiveness in Staden's ethnographic approach to his New World experiences is in fact part of a significant German Protestant counter-narrative to the supposedly monolithic European imperialistic attitude toward the indigenous peoples of the Americas," Harrington said. "True History is best understood within the context of German cultural and intellectual history, in particular on the subject of divine providence in nature."
He plans to travel to relevant Brazilian sites and archives and make an archival trip to Germany, where he will review printed German accounts of the New World at the Herzog August Bibliothek in Wolfenbüttel. He also will study printed sources he has identified at the John Carter Brown Library in Providence, Rhode Island.
Harrington, who served as Vanderbilt's first senior international officer for seven years, joined the faculty in 1989. He received a bachelor of arts from the University of Notre Dame. His graduate work was conducted at the University of Michigan, where he earned a master of arts and a doctorate. Harrington is the author or editor of seven books, including Dangerous Mystic: Meister Eckhart's Path to the God Within (Penguin Press, 2018).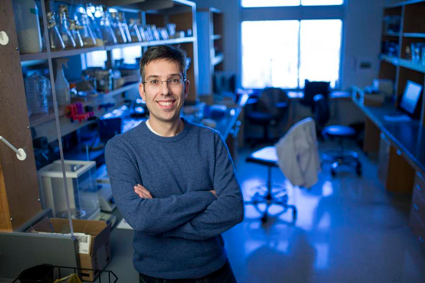 Rokas, the Cornelius Vanderbilt Chair in Biological Sciences, studies the evolution of life on earth and argues that many answers lie with humble fungi. He plans to use his Guggenheim Fellowship to write a book that explains how the study of fungi can expand common views in evolutionary biology.
"Take, for example, the 'why two sexes?' question," he said. "There is a huge body of literature devoted to trying to answer it, but the question quickly becomes nonsensical when studying fungi, because they have thousands of sexes."
Rokas said not many biologists study fungi, which made the field more attractive to him. He is receiving an opportunity not only to introduce their fascinating biology, but also—through illustrations and descriptions—to showcase their beauty for both other scientists and the general public. He's fascinated by the fungus-driven disease chytridiomycosis, which has contributed to the decline of almost half the world's amphibians, and conversely, how combinations of fungi are responsible for delicious outcomes such as sake and wine.
Rokas was raised in Greece and, as a young man, was more interested in Greek literature and poetry (which, he says, "is fantastic") before setting out to become a medical doctor. But fate, and not doing so well in the national exams, shifted his attention to life's big mysteries, including where we all come from. He earned his undergraduate degree in biology from the University of Crete and his doctorate in evolutionary biology from the University of Edinburgh, before completing postdoctoral studies at the University of Wisconsin-Madison. He arrived at Vanderbilt in 2007.
"We may never know all the answers, but we have the privilege in working on a topic where, in our quest to understand how evolution works, we get to pull and integrate data from many disciplines on a nearly daily basis," he said. "And I love learning new things as much as I love asking life's big questions."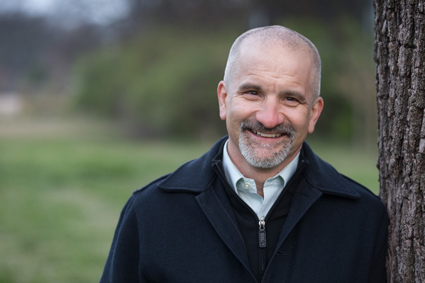 Wright-Rios is a professor of history who specializes in modern Mexico and its cultural history. He will use his Guggenheim to complete his book Devotion in Motion: Pilgrimage in Modern Mexico. He noted in his proposal that this project requires scholarly sleuthing, creativity flexibility and sensitive exposition, as it leans heavily on his oral interviews and participation alongside a group of market vendors during six days and 120 miles of walking to Our Lady of Juquila's shrine.
"For most of us, pilgrimage is a mere metaphor tossed around to give arch significance to travel of alleged import," Wright-Rios said. "But to feel, to watch, to smell, to hear pilgrimage is a truly moving and unrelenting ordeal. In essence, this book details how Juquila's pilgrimage metamorphosed from a once-a-year traditional festival into a year-round phenomenon drawing over 2 million—mostly working class—Catholics annually."
The project is shaped by Wright-Rios' established expertise in Mexican history and deep knowledge of the evolution of Catholic practice. "Devotion in Motion remains attuned to the fact that individuals experience their faith amid performative conventions shaped by gender, race, class and age," he said.
Wright-Rios will devote the next academic year to honing his analysis of the Juquila's growing online devotional presence, completing additional devotee interviews in Mexico, and writing book chapters. Part of the project entails a concerted effort to reach beyond the academy to a truly public audience through a travelling photography exhibit anchored in the project. It features 40 images and interpretive material.
"The Guggenheim also allows me to take part in the pilgrimage again in November. This time I will join a large group of cyclists: 200-300 riders, 100 support staff, and 30 support vehicles riding over 200 miles," he said.
Wright-Rios, who came to Vanderbilt in 2004, earned his doctorate that same year in Latin American history from the University of California, San Diego. He had previously received a master of arts in Latin American studies from Vanderbilt and a bachelor of science from the University of Illinois, Urbana-Champaign. His books include Revolutions in Mexican Catholicism: Reform and Revelation in Oaxaca, 1887-1934 (Duke University Press, 2009) and Searching for Madre Matiana: Prophecy, Politics, and Female Piety in Modern Mexico (University of New Mexico Press, 2014).
Wright-Rios has lectured on Mexican art, dance and politics at the Frist Center for the Visual Arts. He also led a professional development program for public school teachers in Mexico for Vanderbilt's Center for Latin American Studies.
Since its establishment in 1925, the Guggenheim Foundation has granted more than $360 million in fellowships to more than 18,000 individuals, many of whom have gone on to receive other internationally recognized honors.
Heidi Hall contributed to this article.