The Vanderbilt Institute for Digital Learning is offering a flipped workshop on recording, editing, mixing and mastering dialogue for podcasts and narrated videos April 4 from 1:30 to 4 p.m. in 206 Alumni Hall. Participants will be asked to watch a few videos before the workshop to allow the session to be an interactive and hands-on experience.
The workshop is open to the Vanderbilt University community and will cover distinct aspects of audio production. Attendees are encouraged to bring their laptops, project ideas and audio files, if available. Production Manager Jeff Shoup will guide the group through the entire process of creating mastered audio.
This workshop will feature a mix of hands-on recording and editing.
Learn more and register for the workshop here. >>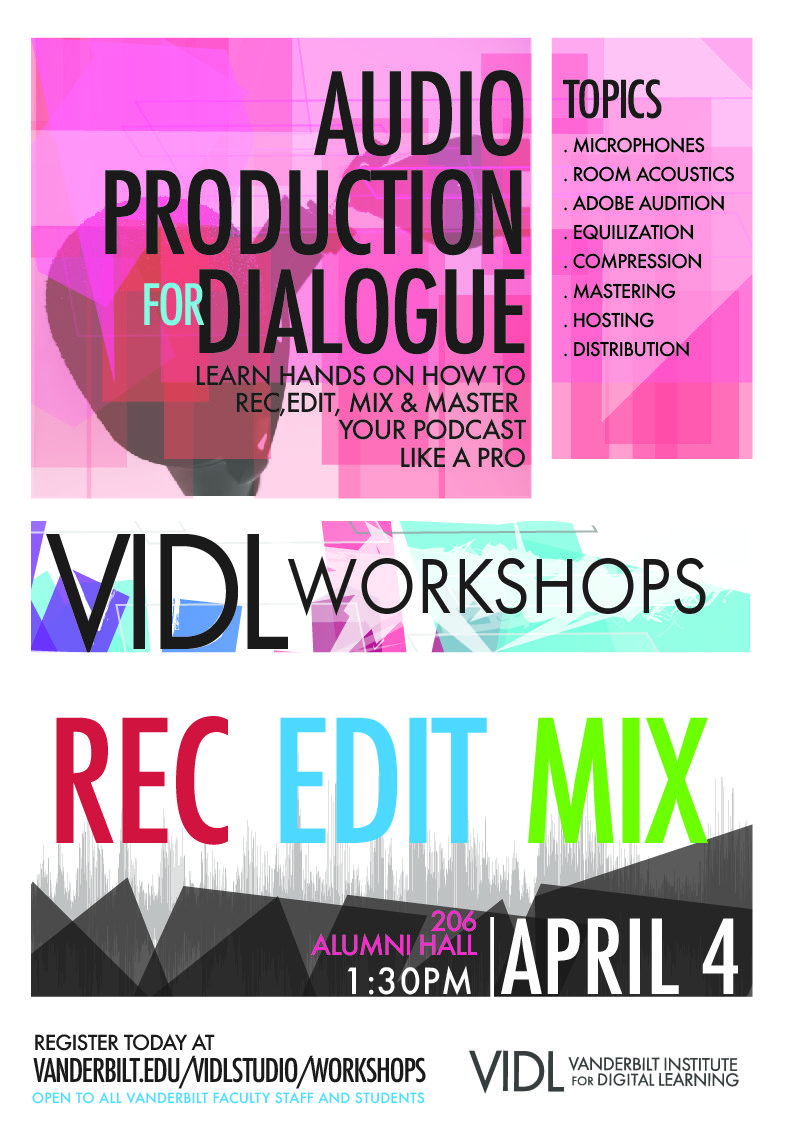 Contact: Jeff Shoup, (615) 936-3781