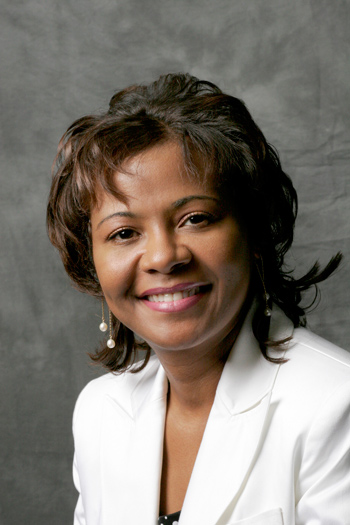 Vanderbilt special education professor Donna Y. Ford has been recognized for her unwavering commitment to the desegregation of gifted education and for mentoring African American students, higher education faculty and P–12 professionals.
The College Board presented her with the Dr. Asa G. Hilliard Model of Excellence Award at its annual conference in Houston earlier this month. The award, named for the renowned African American professor of educational psychology, acknowledges individuals and organizations that have encouraged African American students to strive for academic success.
Ford holds a Cornelius Vanderbilt Chair at Vanderbilt's Peabody College of education and human development. She has taught and conducted research at Peabody since 2004.
"Donna Ford has dedicated her 30-year academic career to scholarship and research on racial disparities in gifted education," said Camilla P. Benbow, Patricia and Rodes Hart Dean of Education and Human Development at Peabody. "Thanks to her advocacy, talented African Americans and other diverse students are closer to obtaining educational equity. Although much work remains to be done, it is good to see her efforts honored."
Also this month, Diverse: Issues in Higher Education magazine named Ford among its 2018 Top 25 Women in Higher Education. She also received the W.E.B. Du Bois Higher Education Award at the National Alliance of Black School Educators' annual conference in Tampa last fall. The award is bestowed upon individuals or organizations that actively advocate higher education for African Americans.
Ford is founder of the R.A.C.E. Mentoring Conference, which last July drew to Peabody College more than 160 professors, graduate students and P–12 educators for workshops and panel discussions on the unique challenges faced by scholars of color. She is a highly prolific researcher, writer, speaker and academic resource for local and national media.
She was instrumental in Metropolitan Nashville Public Schools' implementation of the Naglieri Non-Verbal Ability Test for screening gifted children, and she received an NAACP Image Award nomination for her 2014 book, Recruiting and Retaining Culturally Different Students in Gifted Education.