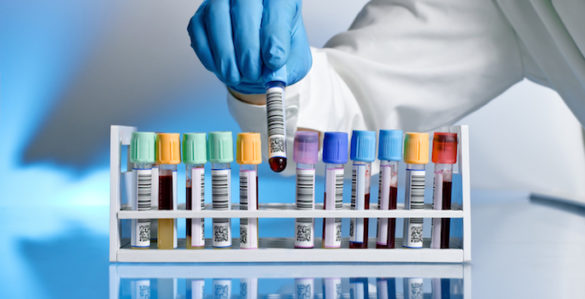 Deerfield Management and Vanderbilt University announced today the launch of Ancora Innovation, LLC ("Ancora"), a Deerfield company that will support Vanderbilt's innovative life science research and leverage Deerfield's expertise in accelerating state-of-the-art drug development. Ancora will fund projects with the aim of changing the current paradigm of drug development and establishing novel therapeutics to cure life-altering diseases.
Through Ancora, Deerfield will commit up to $65 million to support promising Vanderbilt life sciences research through the development process, provide operational support, and make additional capital investments into any spin-offs that emerge from Ancora projects. Previously, Deerfield has entered into similar arrangements with the Broad Institute of MIT and Harvard as well as with Johns Hopkins University.
The selection and development of projects by Ancora will be managed through a joint operations committee comprising an equal number of Vanderbilt and Deerfield representatives, who will be responsible for identifying and establishing development plans for the advancement of promising Vanderbilt research programs. The projects that Ancora takes forward will be based on novel biology, targets or insights that have yet to be fully developed and have the ability to be disease-modifying or -curing.
"Vanderbilt has amassed unparalleled research and development capabilities in drug discovery, in part through forging unique collaborations with industry," said Susan Wente, Provost and Vice Chancellor for Academic Affairs at Vanderbilt University. "Our collaboration with Deerfield will provide our researchers with the resources and support needed to translate biological insights into technologies that will have real impact on people's lives.
Profits from the Deerfield Healthcare Innovations Fund will be donated to the Deerfield Foundation and are expected to be directed towards projects that lack a commercial market but are necessary for medical innovation.
"It is an honor to be collaborating with Vanderbilt, a world-renowned university with superior science and a true focus on research. The ability to speed Vanderbilt discoveries to market while enhancing our ability to support not-for-profit research through the Deerfield Foundation makes this collaboration important and meaningful," said James Flynn, Managing Partner at Deerfield Management.
"This collaboration enhances Vanderbilt's core mission of improving the quality of human life through research," said Padma Raghavan, Vice Provost for Research at Vanderbilt University. "Deerfield is aligned with us in accomplishing this mission, and we look forward to working with them to develop new life-changing and lifesaving therapies."
"We are excited about this new collaboration, which will provide beneficial support for basic biomedical research as well as a platform to transform the most promising research into new therapies that may change the course for various human diseases," said Jennifer Pietenpol, Benjamin F. Byrd Professor of Oncology and Professor of Biochemistry and Otolaryngology.
The Vanderbilt community is invited to learn more about Ancora from Vanderbilt and Deerfield at the Ancora launch event at 3 p.m. April 6 in Light Hall, Room 214.
About Vanderbilt University
Vanderbilt University, located in Nashville, Tenn., is a private research university offering a full range of undergraduate, graduate and professional degrees.
About Deerfield
Deerfield is a healthcare investment firm committed to advancing healthcare through investment, information and philanthropy. For more information, please visit www.deerfield.com
Contacts
Vanderbilt University
Heidi Hall, 615-322-NEWS
heidi.hall@vanderbilt.edu
Deerfield Management Company
Karen Heidelberger, 212-551-1600
karenh@deerfield.com