Chancellor's Letter: Savoring Civility
Feb. 26, 2018, 2:42 PM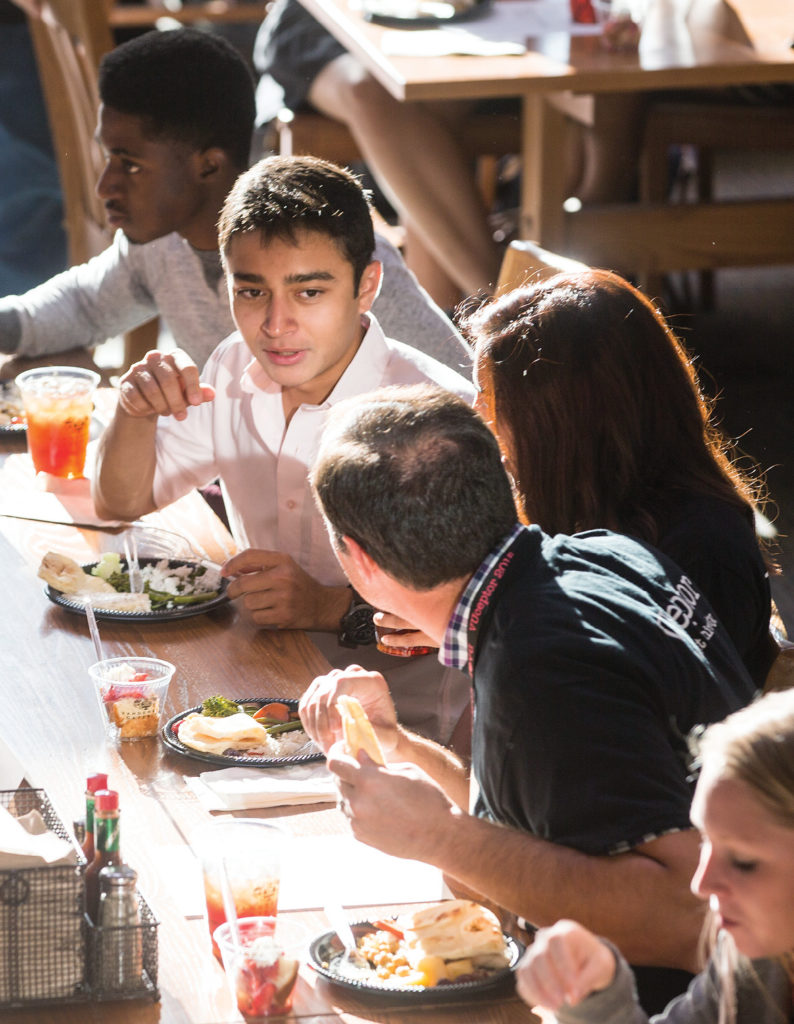 Life moves fast for Vanderbilt students, whether they're hustling to class, studying for a test, or catching up on social media. That's why we thought putting in a "grab and go" counter at one of our new residential colleges would be such a popular idea.
We could not have been more wrong.
Student feedback indicated that they cherished the community and connectivity of dining together. Research backs them up, of course, with multiple studies through the years showing the health and learning benefits of a family meal. Taking the time to savor one's food—and enjoy the company of others—offers nourishment that transcends any single ingredient.
As I look across America's deeply divided cultural and political landscape, I'm reminded of our students' simple request for a shared dining space. Perhaps we as Americans have abandoned too willingly face-to-face social interactions for a more virtual existence. In his observations of the U.S. political system in the 1830s, Alexis de Tocqueville noted the importance of a strong civil society to the proper functioning of democracy. This was accomplished, he wrote, through the formation not only of political interest groups, "but associations of a thousand other kinds—religious, moral, serious, futile. …"
If Vanderbilt is to live up to its mission of training future leaders, we cannot ignore the vital roles that civility and community play in society—no matter how harried or virtual our lives become.
In this issue you will read about a bold, $600 million initiative to reimagine Vanderbilt's campus along West End Avenue, replacing aging dormitories with residential colleges designed to foster learning and community in those many hours outside the classroom. Already we have begun laying the groundwork in the area around Carmichael Towers (which will be replaced during the next three to four years) to create more shared spaces where students can connect with peers, faculty, visiting scholars and other community members.
There is also much to learn about civility and moral justice from those who came before us. Last fall turned bittersweet for many of us in the Vanderbilt community who had formed a close relationship with Perry Wallace, BE'70, the 2017 Distinguished Alumnus Award recipient and civil rights pioneer. The sad news of Perry's passing arrived just a day before he and Godfrey Dillard, '70, were honored as recipients of the Michael L. Slive Distinguished Service Award at the SEC Football Championship in Atlanta, and a few days before the on-campus premiere of a feature-length film about Perry's integration of SEC varsity basketball. Read more about the premiere.
Even in his last days, Perry was teaching us lessons. He invoked the memory of his mother and "said through tears" that his dying wish was for institutions like Vanderbilt to give women greater opportunities to contribute to society. I encourage you to read a touching remembrance of Perry by his biographer, Andrew Maraniss, BA'92.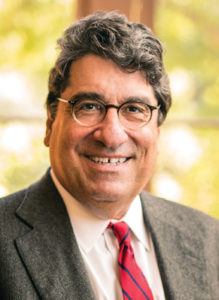 The idea of opening educational opportunities to those who may not otherwise have them inspired the generous philanthropy of the late Jim Clark—a legacy that continues with his daughter, Courtney Clark Pastrick, a Vanderbilt parent and trustee. This year marked the beginning of the A. James Clark Scholars Program in the School of Engineering, which each year will award scholarships to 10 deserving students hoping to use technical advances to bring about positive societal change.
As 2018 gets started, I take to heart our students' lesson about the dining hall: Let's slow down, take time to understand and appreciate the community around us, and ask how we can do better by our kids and by our country.
—NICHOLAS S. ZEPPOS, CHANCELLOR
---