Media Inquiries
Latest Stories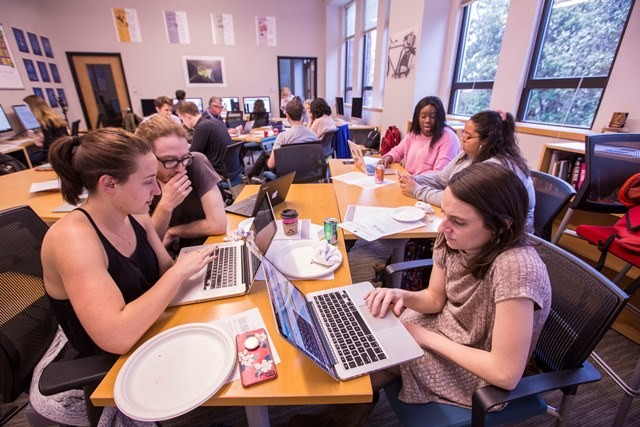 About three dozen Vanderbilt students and faculty helped transcribe 19th-century digitized handwritten records about African American history during a global celebration of Frederick Douglass' 200th birthday Feb. 14.
The Center for Digital Humanities hosted Vanderbilt's participation in the Freedmen's Bureau Transcription Project. The bureau's records, kept from 1865 to 1872, contain a wide range of data about the African American experience during slavery and freedom.
The event, which involved an online broadcast and more than 60 institutions, paid tribute to Douglass, a prominent abolitionist who was born into slavery and escaped to freedom in 1838. He worked with the Freedmen's Bureau to help freed slaves transition into their new lives.
"An important reason for transcribing these handwritten documents is that it's still very difficult to do digital searches of them," said Mona Frederick, director of the Robert Penn Warren Center for the Humanities, which co-sponsored the campus event. "By having people transcribe these pages into typewritten form, scholars and lifelong learners will more easily be able to find the information they are seeking."
The Colored Conventions Project, which is housed at the University of Delaware, organized the multi-instiutional transcribe-a-thon to benefit the National Museum of African American History and Culture and the Smithsonian Transcription Center.
Vanderbilt's event was coordinated by Nathan H. Dize and Juliet Larkin-Gilmore, doctoral candidates in French studies and history, respectively, with assistance from the center's associate director, Madeleine Casad, and administrative assistant James Waters.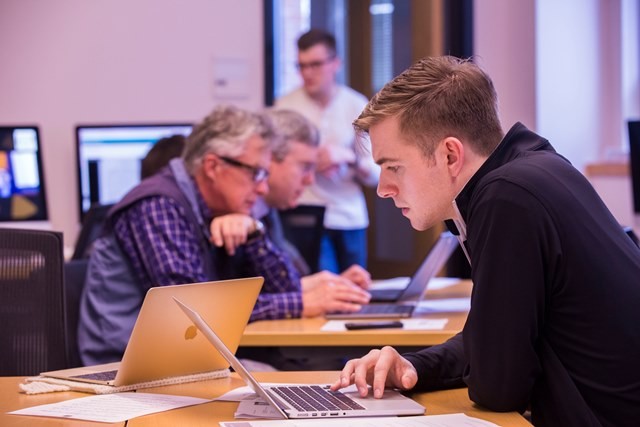 "I study black life in the past, especially in Haiti and the African Diaspora," Dize said. "I am also actively involved in digital humanities work, and the Colored Conventions Project approached me last fall about collaboration due to our similar interests. That was my introduction to the transcribe-a-thon, which is a fascinating project."
Others attending the transcribe-a-thon included Daniel Sharfstein, a professor of law and history who holds the Tarkington Chair in Teaching Excellence. "I spent a lot of time transcribing letters by a one-armed Union Army general for my book Thunder in the Mountains: Chief Joseph, Oliver Otis Howard, and the Nez Perce War, so I am very engaged in exploring and researching 19th-century handwritten documents," he said.
Those attending the transcribe-a-thon heard a reading from an 1876 speech by Douglass and a history of the Freedmen's Bureau and the Colored Conventions Movement. They also celebrated Douglass' birthday with cupcakes.