Media Inquiries
Latest Stories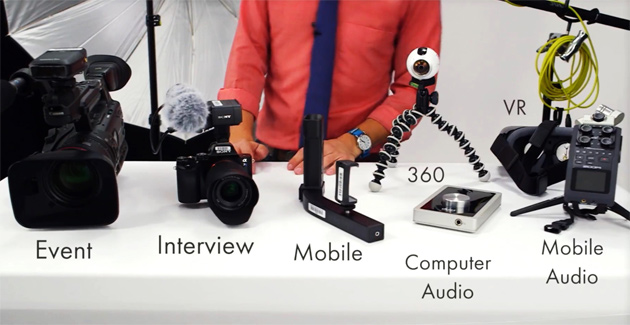 The Vanderbilt Institute for Digital Learning invites all members of the campus community to an open house of its studio on Wednesday, Jan. 17, from 10 a.m. to 4 p.m. Come learn how the VIDL studio empowers digital media production for teaching and learning. The VIDL studio is located at Warren College.
VIDL's self-serve studio officially launched in January 2016. In the past year, membership has more than doubled, with 150 members after year one, and over 325 by the end of 2017.
Membership, which requires a brief training session, is open to all faculty, staff and students. At the open house, attendees will learn firsthand about the studio's new features and services. Attendees also will hear from Vanderbilt faculty, students and staff how they have added value to their projects by using the VIDL self-serve studio.
In response to the solid growth in demand for digital media production resources, VIDL has made improvements to streamline support services and increase capacity. For example, VIDL increased studio hours to 50 per week, hired additional student support staff, and integrated several new automated support features that are available on-demand while using the studio. In addition to its existing light board, live streaming capability and WACOM tablet, the studio added a new electronic piano to allow members to produce music-related content.
This month, VIDL will launch a new service for members called "VIDL Studio Gear2Go." Envisioned as a way to create on-location content to enhance studio productions, G2G allows members to borrow small, portable audio and video production kits.
Contact: Angela Titus, (615) 936-3781
angela.titus@vanderbilt.edu