What's On My Mind: Looking ahead at 2018
by
Chancellor Nicholas S. Zeppos
Jan. 4, 2018, 9:25 AM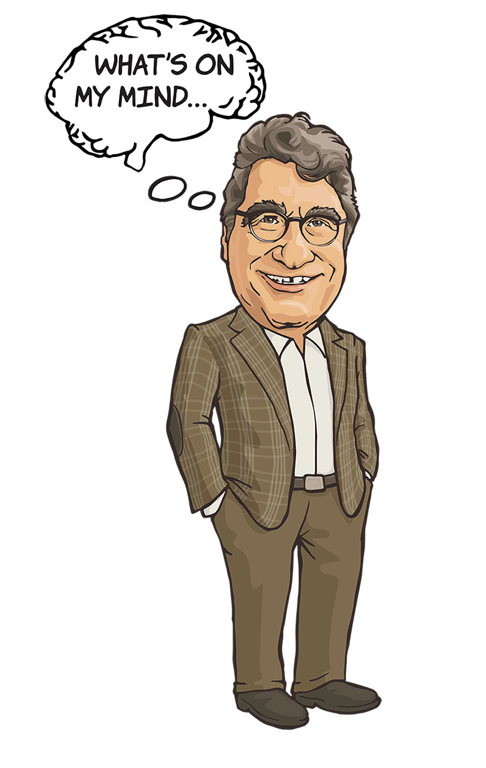 This regular column is aimed at opening another channel of conversation with you about the opportunities and challenges we face, together as the faculty, staff and leaders of our great university.
Happy New Year, and welcome to 2018 and a chilly start to the spring semester. After a relaxing winter break for most of us, we're now gearing up to welcome students back to campus for the start of classes on Monday.
Although I'm not one for resolutions, I do always feel that the new year provides the opportunity to reflect on the lessons of the last year and took forward to the coming journey, recalibrating our course as we see fit.
An interesting column I read last week suggests that what helps resolutions and commitments succeed is pursuing meaningful work in a community that values gratitude and compassion. Out of that quietly confident mindset, real progress can be made.
We have big, bold goals at Vanderbilt, and we measure our success on the global stage. But that success is made possible at the personal level, by the commitment you bring to our Vanderbilt community every day as we develop innovative solutions to complex problems.
This week's SkyVU launch is a perfect example. A committed team working shoulder to shoulder for more than two years developed our new cloud-based enterprise. With SkyVU, our business and financial operations are now on the leading edge, allowing us to focus staff time and efforts toward our core missions, not paperwork.
Spreading the good news of our successes is also important. At the fall faculty assembly, I announced my commitment to deepening support for faculty to meet the growing public thirst for informed, thoughtful sources from trusted institutions. Our new Committee on Enhancing Faculty Voices in the Public Sphere, announced today, is charged with finding ways to further the impact of faculty achievements by communicating research to larger audiences. Chair Ganesh Sitaraman will work with Vice Chancellor for Communications Steve Ertel and four faculty members on the effort.
I also want to take a moment to congratulate one of our greatest ambassadors, Vice Chancellor David Williams, named this week as the 2017 Tennessean of the Year by the Tennessee Tribune. Through his leadership and vision, David has ensured that our student-athletes participate fully in Vanderbilt's rich academic experience and living-learning community. He has accomplished this while simultaneously making Vanderbilt extremely competitive nationally across all of its sports. We congratulate David on this well-deserved recognition and are deeply grateful for his continued service to the university.
I'm looking forward to moving together into 2018 with you as a compassionate community imbued with a sense of wonder and discovery. It's going to be a great year.
What's On My Mind is a regular column from Vanderbilt University Chancellor Nicholas S. Zeppos on the life, people and mission of Vanderbilt University and issues affecting higher education today. Share your thoughts at chancellor@vanderbilt.edu.