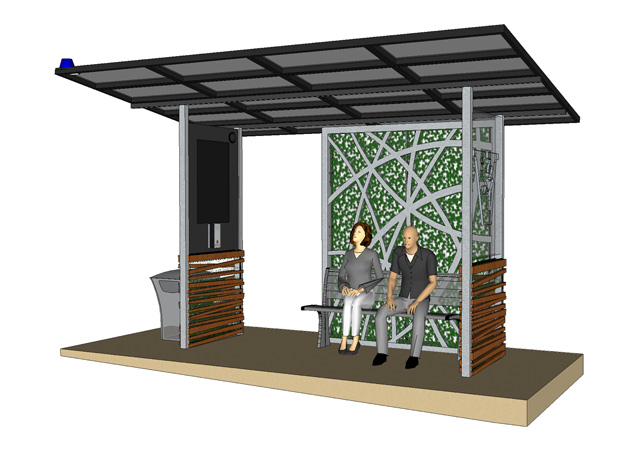 Vandy Vans riders will benefit from a new student-designed shelter at a popular stop as part of Vanderbilt University Public Safety's continuing efforts to keep improving the service.
The shelter is slated to be installed in January between Hank Ingram House and Murray House on The Martha Rivers Ingram Commons. Future shuttle stops throughout campus will be explored as they align with ride share drop-off and pick-up points.
The VUPS improvements are part of FutureVU, Vanderbilt's land use planning initiative, and aimed to comprehensively improve pedestrian life and transit services on campus.
Over the last two years, nine undergraduates worked on the shelter with VUPS as part of their senior design project in the School of Engineering. The ADA-compliant shelter features live tracking of shuttles, lighting, security cameras and blue light phone integration. The project is also supported by the Green Fund, a program for implementing student-created sustainable projects that is co-led by Vanderbilt Student Government and Students Promoting Environmental Awareness and Responsibility.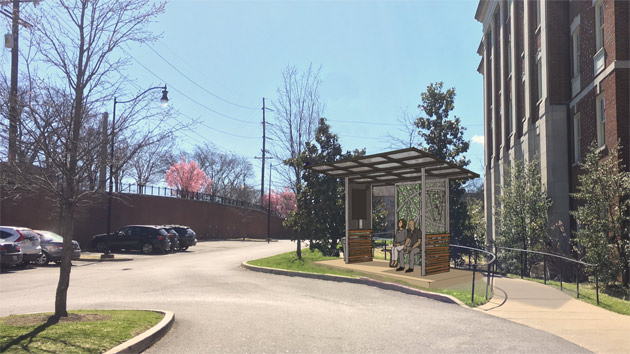 VUPS also has added a Vandy Vans stop at the Highland Quadrangle in front of Morgan and Lewis residence halls. The new stop is on the loop, out of the flow of 25th Avenue traffic, and is safer and provides shelter. It was implemented Oct. 30.
These projects are the first of many steps that the FutureVU team will be taking to support comprehensive mobility and transportation planning now underway.
More information regarding these improvements can be found at the Vandy Vans website. VUPS is also conducting a survey to gather feedback on pedestrian and cyclist safety until Dec. 15.