New undergraduate degree requirement launches in fall 2018
Dec. 7, 2017, 12:40 PM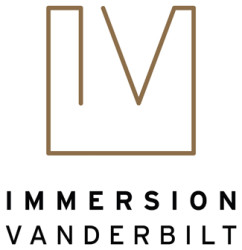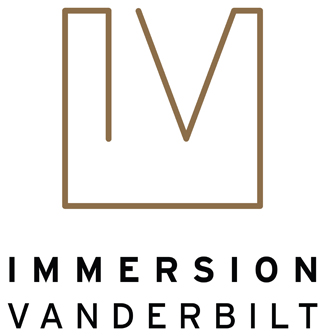 Immersion Vanderbilt will become a degree requirement for all incoming first-year students starting in fall 2018, all incoming sophomore transfer students starting in fall 2019, and all junior transfer students starting in fall 2020. This initiative follows on the heels of the four undergraduate schools' formal review and approval of Immersion Vanderbilt during the last calendar year.
The new degree requirement, a key provision of the Academic Strategic Plan's undergraduate residential experience pillar, calls for each undergraduate student to participate in an intensive learning experience that takes place in and beyond the classroom and culminates in the creation of a tangible final project.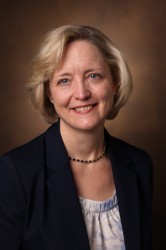 "Immersion Vanderbilt was born from a desire to provide students with a deeper, more complete educational experience, and with the mentoring and skills to identify, explore and contribute to intellectual projects in rigorous and creative ways," Provost and Vice Chancellor for Academic Affairs Susan R. Wente said. "Many of our students already engage in immersive experiences, but this initiative will ensure all students have the opportunity. Through immersions, students develop skills not traditionally taught in their chosen field of study, test concepts learned in the real world, and create unique experiences that not only will prepare them for next career steps, but also spark a love for lifelong learning."
The design, structure and oversight of Immersion Vanderbilt has been developed by a series of broadly representative faculty and staff committees over the last three years. The Immersion Vanderbilt Committee comprised faculty from all 10 Vanderbilt schools and colleges. Representatives from key campus partners, including the University Registrar's Office, Office of Financial Aid, Center for Teaching, Curb Center and Career Center, also participated in the committees' many discussions. Faculty and partners will continue to play a role in shaping and designing Immersion Vanderbilt as it is implemented.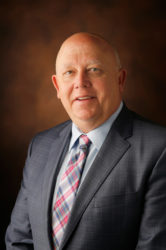 "The development of Immersion Vanderbilt underscores the invaluable role of faculty governance. The faculty suggested an 'immersion experience' in the Academic Strategic Plan, and over the last three years that idea has been refined and improved through countless suggestions and conversations," Vice Provost for Academic and Strategic Affairs John Geer said. "The end product is not only exciting, but offers a chance to differentiate a Vanderbilt education in important ways. I look forward to its launch and all the creative projects our students will engage in."
Immersion Vanderbilt encourages experiences in four general immersion pathways: creative expression, research, international, and civic and professional. This framework is designed to encourage students to pursue experiences that can extend beyond their majors. Students will have the option to do their immersion experience and project with any of Vanderbilt's colleges and schools, including the professional schools. More information about the design and structure of the initiative can be found on the Immersion Vanderbilt website.
Prior to Immersion Vanderbilt's formal approval, Chancellor Nicholas S. Zeppos and Wente made resources available to each college to support the initiative. The colleges will use those resources for immersion in ways that make sense for their respective cultures.
"I would like to thank the countless faculty and staff who have worked on this effort and have helped to make it a reality," Wente said. "Immersion Vanderbilt is truly a reflection of the One Vanderbilt collaborative spirit."
With the provost's support, the Office of Immersion Resources will open in spring 2018. The office will provide central support and coordination for Immersion Vanderbilt efforts and respond to the needs of all of Vanderbilt's colleges and schools involved in the initiative. This office will serve to advise undergraduates as they draft immersion plans; to inform students about immersion opportunities; to sponsor events for students presenting immersion projects; to record completion of non-course, non-credit immersion projects; and to provide other assistance designed to meet each individual school's or college's respective immersion requirements.
Once launched next fall, Immersion Vanderbilt will be continually evaluated to ensure alignment with its stated programmatic goals and outcomes. Immersion as a degree requirement will be formally re-evaluated by the four undergraduate schools and colleges during the 2023-24 academic year.