Media Inquiries
Latest Stories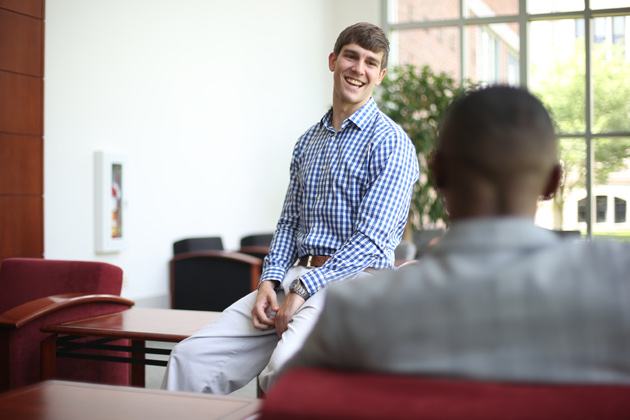 A student from the nation's first joint law and neuroscience J.D. and Ph.D. program, housed at Vanderbilt University, has earned a $50,000 graduate research fellowship from the National Institute of Justice.
Christopher Sundby's research project is titled "The Neuroscience of Evidentiary Rules: The Case of the Present Sense Impression." In it, he employs neuroscience to propose evidentiary rules based on actual human cognition instead of assumptions about how people perceive and process information. He's specifically interested in the rule of Present Sense Impression and in better detecting lies.
"I've always been fascinated by the inevitable legal questions that arise due to brain function's effects on human decision-making," Sundby said. "This fellowship allows me to make further strides in a field with massive implications for the American justice system and in an underappreciated niche in the field."
The NIJ's Graduate Research Fellowship in Science, Technology, Engineering and Mathematics recognizes innovative doctoral dissertation research relevant to ensuring public safety, preventing and controlling crime and ensuring the fair and impartial administration of criminal justice.
Sundby is affiliated with the MacArthur Foundation Research Network on Law and Neuroscience, a group that aims to guide the legal profession through the implications of brain science. The network was founded by Owen Jones, the Joe B. Wyatt Distinguished University Professor, New York Alumni Chancellor's Professor of Law, and professor of biological sciences.
Sundby's Ph.D. adviser is Geoffrey F. Woodman, associate professor of psychology. In 2013, Sundby became one of the first two students admitted to Vanderbilt's joint law and neuroscience program.