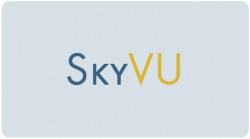 In preparation for go-live, the SkyVU team has published a timeline indicating dates when information no longer can be entered in the university's current systems and when the new Oracle Cloud applications will open.
In accordance with this timeline, Vanderbilt IT has determined that the final day to make any departmental purchases using cost centers in the university's Software Store is Monday, Dec. 11. Personal purchases (such as buying Microsoft Office for a personal device) in the Software Store will not be impacted.
The Software Store will reopen for departmental transactions Wednesday, Jan. 3, once SkyVU is live. Departmental purchases will utilize the chart of accounts (COA) or POET (project number, organization, expenditure type and task) for payments. Refer to your departmental financial unit manager for more information on COA and POET.
For more information, email software.store@vanderbilt.edu.