Media Inquiries
Latest Stories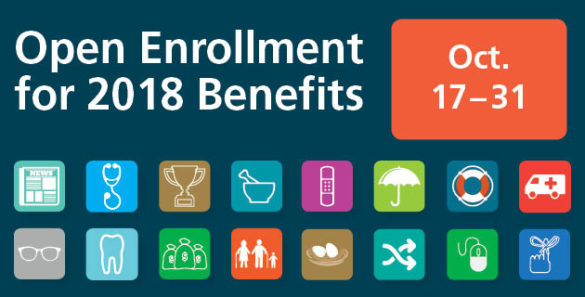 Open Enrollment for 2018 benefits ends at 11:59 p.m. Oct. 31. All benefits-eligible employees must complete Open Enrollment, even if you don't plan to make changes or plan to waive coverage.
This is your annual opportunity to update or choose the benefits that best meet your needs. Use My VU Benefits to elect, make changes to, or waive:
health, dental and vision insurance
accidental death and dismemberment (AD&D) insurance
health care flexible spending accounts (FSAs), which reimburse medical expenses for you and your eligible dependents
dependent day care FSAs, which reimburse day care service expenses for your eligible dependents
retirement (review your contributions, but you can update anytime)
Even if you don't plan to make changes, you need to log in to My VU Benefits to:
confirm your current elections
confirm working spouse coverage, your dependents and your beneficiaries
add all eligible family members as dependents in your My VU Benefits profile if you wish to enroll (or remain enrolled) in the family coverage of AD&D insurance
attest to whether or not you and your covered family members use tobacco. You'll save $20 per month on premiums if you and your covered family members are committed to being tobacco-free.
Elections are effective Jan. 1–Dec. 31, 2018. After the plan year starts on Jan. 1, 2018, you can only make coverage changes if you have a qualifying life event, such as getting married or having a baby. Enroll now at vu.edu/oe.
Need help enrolling?
If you need help enrolling or don't have access to a computer, stop by Human Resources on the 10th floor of the Baker Building (110 21st Ave. S.) before 5 p.m. on Oct. 31. To enroll you will need your active VUnetID and password. If you need help with your VUnetID or your password, visit it.vanderbilt.edu/accessvu or contact your IT support provider or the Help Desk.