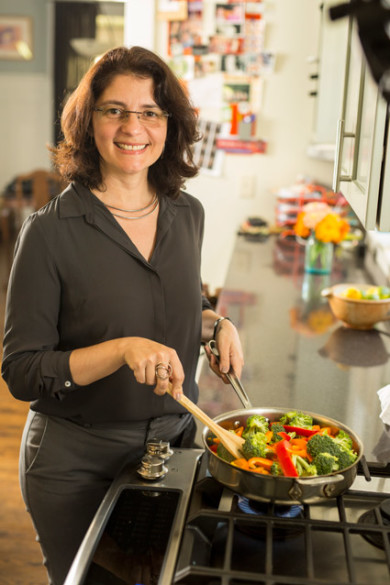 A noted neuroscientist who studies the number of neurons present in the brains of different species, including humans, will discuss her groundbreaking work during a lunchtime talk Wednesday, Nov. 1.
After developing the first method for accurately counting the number of neurons in the brain, Suzana Herculano-Houzel set out to answer the question "What is different about humans that allowed them to evolve brains with so many neurons?" She came up with a simple but novel answer: Because the brain is the most power-hungry organ in the body, the invention of tools to cut, chop and crush food, and later the controlled use of fire to cook, provided our ancestors with enough calories to support increasingly larger brains.
The associate professor of psychology and of biological sciences, who also serves as associate director for communication of the Vanderbilt Brain Institute, will give a talk titled "Thank the Kitchen for Your Neurons" from noon to 1 p.m. at the downtown Nashville Public Library, located 615 Church St.
The public is invited to the free event. A $5 donation is suggested to help defray costs.
The program is part of the Thinking Out of the (Lunch) Box: Conversations With a Philosophical Flavor series founded by David Wood, W. Alton Jones Professor of Philosophy and professor of European studies at Vanderbilt. Wood will host the event. A limited number of lunches will be provided on a first-come, first-served basis beginning at 11:30 a.m.
The series is sponsored by Friends of the Nashville Public Library, with additional funding provided by the Kendall Berry Charitable Trust.