Media Inquiries
Latest Stories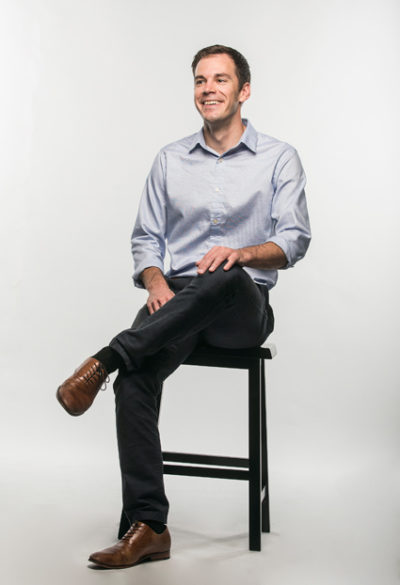 Daniel Work can't think of a better place to research traffic issues than Nashville.
He's bringing his expertise on applying cyber-physical systems—the combination of physical systems with technological advances—to transportation to a city that adds roughly 85 new residents per day.
The associate professor of civil and environmental engineering has been working at the University of Illinois at Urbana-Champaign in the area of using self-driving cars to improve traffic flow. In collaboration with other universities, his team proved that making even 5 percent of traffic autonomous vehicles ends the typical break-gas-break pattern of traffic jams. That may not save a lot of time, Work found, but eliminating the jam can reduce fuel consumption of the entire traffic stream up to 40 percent.
"Hard breaking and hard acceleration in stop-and-go traffic is very inefficient," he said. "When you use autonomous cars as pace cars, the stop-and-go waves can be eliminated, resulting in smooth travel for the following drivers. We demonstrated the concept with an autonomous vehicle interacting with human drivers on a closed track, and we're getting closer to testing it on the open road.
"Part of my research is aimed at answering how to exploit these significant technology advances for the social good of all travelers, not just those in self-driving cars," he said.
Work said he's also finding ways to use all the data gathered by GPS and sensor systems in cars so that cities can make data-driven decisions about the impacts of adding mass transit or bicycle lanes. He formerly worked with New York City's GPS taxi data, analyzing a billion taxi trips to determine how the transportation network responds to extreme events.
I'm deeply impressed by what Vanderbilt is accomplishing in this field and by the collaborative nature of the work that happens here.
When he saw the opening for a cyber-physical systems professor in Vanderbilt's Department of Civil and Environmental Engineering, Work immediately was interested, he said. The university is a global leader in the field through its Institute for Software Integrated Systems.
"I'm deeply impressed by what Vanderbilt is accomplishing in this field and by the collaborative nature of the work that happens here," Work said. "Nashville is a rich landscape that is going to provide many opportunities to research and develop the latest transportation technologies."
The only downside is that he still won't get an opportunity to practice the hobby he picked up, along with his Ph.D., at the University of California–Berkeley: surfing.
"My love of surfing makes as much sense in Nashville as it does in Illinois," he said. "But I've learned to appreciate hiking, biking and other outdoor activities just as much, and I'll have ample opportunities for that in Tennessee."
View the complete list of new Vanderbilt University faculty for 2017-18.