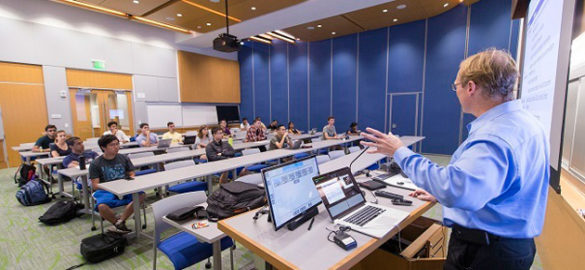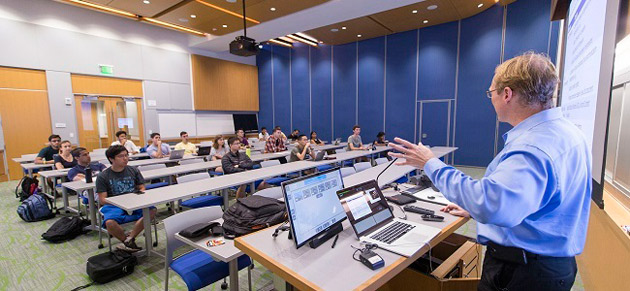 A new website showcasing Vanderbilt's accomplishments in educational technologies is now live. In support of the Academic Strategic Plan, the site highlights initiatives that bolster Vanderbilt's commitment to new technologies and practices that advance teaching, learning and discovery.
"As a leader in innovation, Vanderbilt has made great strides in transforming education models through technology. We will continue to pilot new technologies and initiatives to ensure our faculty and students have access to the most cutting-edge educational resources," Provost and Vice Chancellor for Academic Affairs Susan R. Wente said.
The new website highlights the vast campus resources that Vanderbilt educational technology experts have deemed as useful for fellow faculty, staff and students. It also features the campus partners and committees involved in supporting and connecting work in educational technologies across campus.
"Technology plays an integral role in how our faculty, students and staff engage in teaching and learning. A wide array of partners have played a role in our recent accomplishments, and we'll continue to engage members of the campus community as we expand the presence of technology in our classrooms and beyond," Associate Provost for Digital Learning John M. Sloop said.
To learn more about educational technologies at Vanderbilt, visit vanderbilt.edu/ed-tech.