Media Inquiries
Latest Stories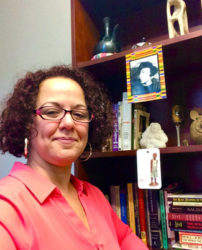 A rapidly growing body of research regarding black girls on issues ranging from media stereotypes to teacher bias will be discussed at a Vanderbilt University symposium Oct. 20.
"In terms of national research, we are now experiencing 'a black girl moment' and want to be sure to encourage and support this interest and scholarship at Vanderbilt," said Claudine Taaffe, senior lecturer in African American and Diaspora Studies and director of undergraduate studies for the program in the College of Arts and Science. "This is very similar to what we observed in scholarly writings and also popular culture about 10 years ago concerning the endangerment of black boys."
Scholars from across the country will take part in "Black Girlhood Studies: History, Performance and Counter-Narratives," scheduled from 8:30 a.m. to 3 p.m. at the Bishop Joseph Johnson Black Cultural Center.
Participating Vanderbilt faculty include Tracy Sharpley-Whiting, Gertrude Conaway Vanderbilt Professor of African American and Diaspora Studies and French; Tiffany Ruby Patterson, associate professor of African American and Diaspora Studies, history and American Studies; and Taaffe.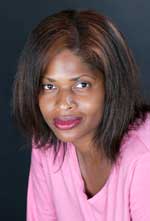 Sharpley-Whiting will moderate the keynote lecture and working lunch with Thadious Davis, Geraldine R. Segal Professor of American Social Thought and professor of English at the University of Pennsylvania. The keynote topic is "Learning to Swim: Navigating Woke in Academia."
Taaffe, who is teaching a course this semester on black girlhood, views the conference as a strong continuation of her research interests and community work, which are centered in examining the ways in which African American girls, who are constructed as "at-risk," negotiate spaces of decision-making, identity and community building using the creative arts. She curated a photography exhibit about black girls at the Johnson Black Cultural Center last spring.
Taaffe noted that three student organizations will be recognized at the symposium for their work with black girls: STRANDS, Black Girl Lift, and QUEENS.
This is the second annual Black Feminist Methods and Methodologies Working Symposium sponsored by the Callie House Research Center for the Study of Global Black Cultures and Politics.
For more information about the symposium, email Claudine Taaffe.