Media Inquiries
Latest Stories
---
---
Neuroscientist Suzana Herculano-Houzel grew up in Rio De Janeiro with two academics as parents. She says that "informed criticism" was highly encouraged in her household, but her father—an economist—still sometimes wonders how he produced such a "rebel" scientist.
In the latest episode of The Zeppos Report, Chancellor Nicholas S. Zeppos delves deep into the field of neuroanatomy with Herculano-Houzel, associate professor of psychology and biological sciences. The two explore the shattered dogmas and new findings about the brain that have emerged from Herculano-Houzel's research featured in her critically acclaimed book, The Human Advantage.
The book seeks to answer a simple, yet central, question of neuroscience: How do human brains compare to all other brains? "Everybody thought that everybody else had already figured that out!" Herculano-Houzel exclaims.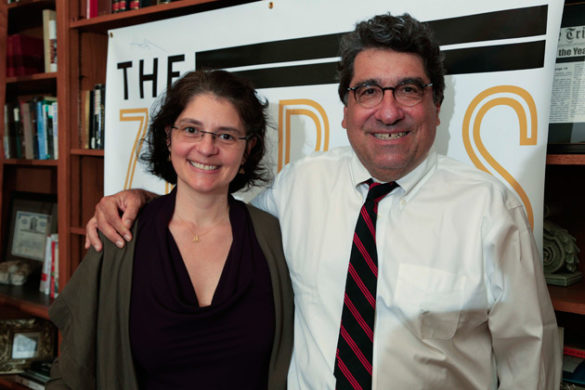 As it turns out, Herculano-Houzel and her research team used a method she fondly refers to as "brain soup" to produce some of the most reputable findings about the human brain to date. She stresses, however, that these discoveries contradict the notion that our brains are "special." Instead, Herculano-Houzel, who also serves as associate director for communications at the Vanderbilt Brain Institute, carefully describes our most powerful organ as "remarkable," and she attributes this to one key development.
"What made modern humans possible is whatever trick our ancestors used that allowed them to get more calories in less time—and cooking does just that," Herculano-Houzel said.
In the podcast, Zeppos and Herculano-Houzel also emphasize the importance of universities across the globe and their role in retaining and creating knowledge.
"We must invest in basic research and bring, from around the world, the most talented people," Zeppos said. "And we are fortunate that we, as a country, have made those investments."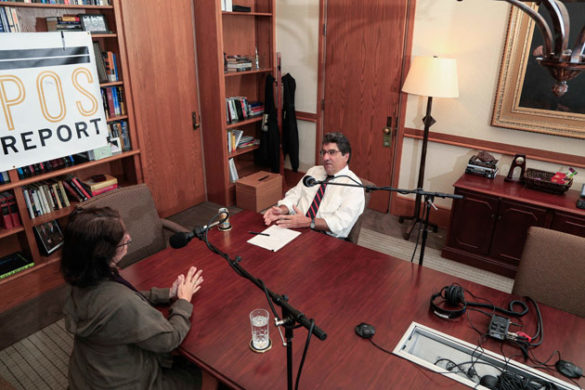 Brains aside, Herculano-Houzel still ponders about what produces a great mind—and she's found that higher education is a key ingredient in that process.
The podcast is available on SoundCloud, Stitcher, Google Play, iTunes, YouTube and The Zeppos Report website.