Media Inquiries
Latest Stories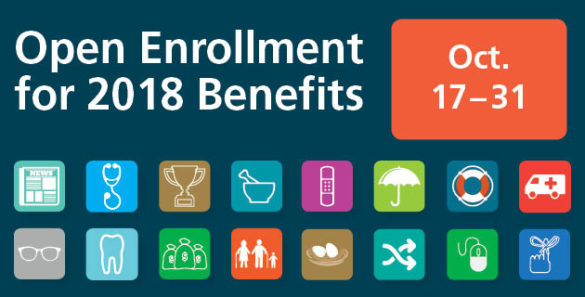 Open Enrollment for your 2018 benefits begins at 8 a.m. Oct. 17 and ends at 11:59 p.m. Oct. 31. ALL benefits-eligible employees must complete Open Enrollment, even if you don't plan to make changes or waive coverage.
Elections are effective Jan. 1–Dec. 31, 2018, unless you have a qualifying event, such as getting married or having a baby.
Visit vu.edu/oe for the Open Enrollment Detailed Guide, Ask Alex interactive health plan helper, event schedule, enrollment instructions and more.
You can make your elections from any internet-connected computer or device anywhere in the world. All you need is your VUnetID and password to access My VU Benefits.
Need help?
If you need help enrolling or don't have access to a computer, you can stop by the Benefits Open House on Thursday, Oct. 19; attend an enrollment lab; or visit Human Resources on the 10th floor of the Baker Building at 110 21st Ave. S. See the Open Enrollment Event Calendar for details.
Remember to have your VUnetID and password ready and active before you enroll. If you need help with your VUnetID or your password, visit it.vanderbilt.edu/accessvu or contact your IT support provider or the Help Desk.