Media Inquiries
Latest Stories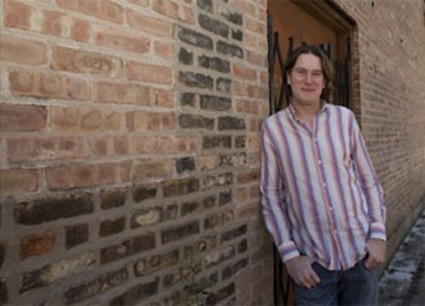 Martin Seay, author of The Mirror Thief, will discuss the future of reading at Vanderbilt Central Library Tuesday, Oct. 17, at 6:30 p.m. His novel was chosen by The New York Times as a "Notable Book of the Year" and selected by Publisher's Weekly and NPR as "Best Book of the Year."
"Martin Seay is a rising star among fiction writers who really understands the thrill of reading a book," said University Librarian Valerie Hotchkiss. "As one of the characters in The Mirror Thief says, 'Books always know more than their authors do. … Once they are in the world, they develop their own peculiar ideas.' And it is true that Seay's eloquent book inspires the reader to ponder peculiar ideas of time, space and existence while simultaneously presenting a compelling mystery story that keeps the reader turning pages—and thinking."
Film director Peter Chelsom and his collaborators Tinker Lindsay and John Albanis have acquired the rights to adapt Seay's debut novel as a movie.
Seay will read from The Mirror Thief and discuss the "Future of Reading" with Samuel Rutter, a student in the English Department's MFA Program in Creative Writing. Rutter, who will moderate the discussion, serves as editor of the Nashville Review. A book signing and reception will follow the reading and discussion.
While he is on campus, Seay also will meet with MFA students to talk about the art of writing.
Seay's reading, which will be in the library's Community Room, will be held in conjunction with the relaunching of the Friends of Vanderbilt's Libraries. Friends of Vanderbilt's Libraries is open to everyone interested in supporting Vanderbilt's nine libraries and attending the library's special events.
The Friends were founded in 1974 by Jean Heard, wife of then-Chancellor Alexander Heard. Their first speaker was Fred Friendly, former president of CBS News and Edward R. Murrow Professor of Journalism at Columbia University, whose presentation "From Books to the Tube" explored a similar subject.
For more information about the event, which is free and open to the public, or to inquire about Vanderbilt's Friends of the Libraries, contact Nancy Dwyer.