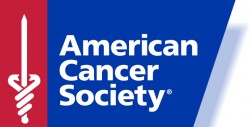 Applications are being solicited for support by the American Cancer Society–Institutional Research Grant (IRG). These funds are designed to provide seed money to support junior faculty members with an interest in cancer research who do not have external grant support.
The American Cancer Society defines junior faculty as investigators at the rank of assistant professor or equivalent who are eligible to apply as a principal investigator for grant support from national agencies (e.g., NIH, ACS, NSF). New ACS guidelines allow IRG support to be renewed if the review committee feels that sufficient progress has been made toward the project goals. Eligible investigators must be within six years of their first independent faculty appointment.
Special Interests awards are available for faculty members with an interest in the psychosocial and behavioral aspects of cancer and are encouraged to apply.
Funds are available to faculty from all schools at Vanderbilt University and Vanderbilt University Medical Center. Individual allocations are limited to a maximum of $30,000. The earliest possible start date and funding period for this award will be Dec. 1, 2017–Nov. 30, 2018.
The deadline for applications is Friday, Nov. 3, 2017, by 5 p.m. Instructions and application forms can be found on the VICC website (Funding Opportunity – American Cancer Society-Institutional Research Grant (IRG) – Vanderbilt-Ingram Cancer Center).
To submit your application electronically, please submit a single PDF containing all documentation through the VICC Pilot Project Application Portal. A link to the portal also can be found at the top right-hand corner of the VICC Funding Opportunities webpage.
For more information, please contact Allison Bowen (margaret.a.bowen.1@vanderbilt.edu).