Media Inquiries
Latest Stories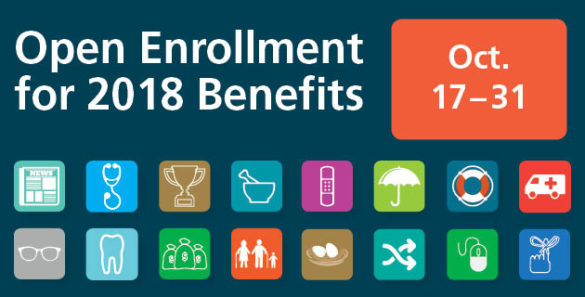 Open Enrollment is your annual opportunity to update or choose the benefits that best meet your needs. All benefits-eligible employees must complete Open Enrollment, whether you plan to enroll or waive coverage.
Enrollment begins at 8 a.m. Oct. 17 and ends at 11:59 p.m. Oct. 31. Elections are effective Jan. 1–Dec. 31, 2018, unless you have a qualifying event, such as getting married or having a baby.
You will need your VUnetID and password to enroll. This is the same ID and password used to log into C2HR and other Vanderbilt systems. If you don't remember these credentials, then read this step-by-step guide:
If you can't remember your password:
Go to the AccessVU website and click on "Existing Users."
Click on "Change ePassword." This will bring you to a login screen.
At the bottom of the screen, there is a link to click if you cannot remember your password. This will allow you to reset your password using the recovery questions you set up at the time you received your account.
If you cannot remember the answers to your recovery questions, contact the VUIT Help Desk at 615-343-9999.
If you need both your VUnetID and password:
Contact the VUIT Help Desk at 615-343-9999.
Ask the support provider to set your account to "Re-Authenticate."
Go to the AccessVU website.
Click on "Existing Users."
Click on "Re-Authenticate" and follow the directions to reset your password. You'll need the last five digits of your social security number, your birth date and your legal first and last names.
If you don't have a computer, contact your supervisor or visit Human Resources.