Media Inquiries
Latest Stories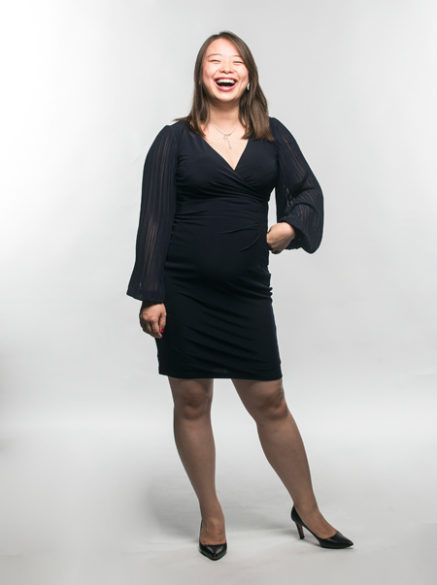 The rise of big data—the collection and analysis of massive, complex sets of information by organizations—is transforming our daily lives in countless ways, from how we shop and interact online to how we access basic necessities, like health care. The phenomenon of big data knows no bounds, and it only stands to get bigger.
While not everyone views this development as beneficial to consumers, Kejia Hu, an empiricist in operations management, believes big data can be used as a tool for good, bringing about positive change in the marketplace. And her research can prove it.
The Shanghai native, who earned her Ph.D. in operations management from Northwestern University's Kellogg School of Management this past spring, already has co-authored several studies that dive deep into almost impossibly large sets of numbers to provide practical solutions to vexing business problems.
For instance, take her work using data-driven analysis to help companies align their product offerings with customer demand. In one study, she and her co-authors examined millions of call center records to come up with an economically viable strategy to reduce the common problem of "retrial"—when customers have to call back to resolve an issue—and thereby improve customer service. There's also her study that used historical sales data from 133 different Dell computer products to help the company improve its forecasting accuracy on new products and better satisfy customer demand.
"Based on our forecasting, Dell could improve its profit margin by about $5 per unit when transportation and inventory costs are factored in—that's potentially millions of dollars in savings," said Hu, now an assistant professor of operations management at Vanderbilt's Owen Graduate School of Management. "[rquote]But just as important, our solution also would help customers, giving them a more satisfying fulfillment experience."[/rquote]
Hu has done research in public services as well, looking at how regulators could guide businesses to improve social welfare. For example, she and a professor at Kellogg examined 13 years' worth of emissions information from the European Union to determine why the Volkswagen emissions cheating scandal happened and what could be done to discourage such cheating in the future.
These are just some of the thought-provoking case studies that Hu intends to share in the classroom, both in her courses for MBA students at the Owen School and in the course she will teach as part of the university's new Hoogland Undergraduate Business Minor announced earlier this year. Being able to share the wisdom gleaned from such studies is ultimately what motivates her as a researcher and teacher.
"I find real happiness in helping business owners and policymakers but also in teaching students," she said. "I like showing that research really can reshape the world for the better."
View the complete list of new Vanderbilt University faculty for 2017-18.