Media Inquiries
Latest Stories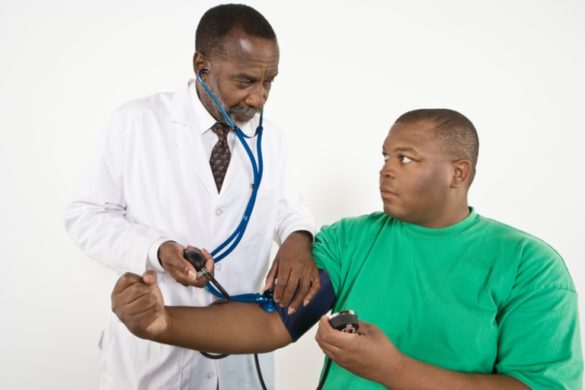 The profound negative health effects of structural racism on people and communities have become ever-more apparent; but until recently, premedical students received little training in understanding structural and institutional racism's causes and effects. To address the discrepancy, Vanderbilt University's Medicine, Health and Society (MHS) program developed a novel interdisciplinary curriculum.
In a new study to be published in Social Science & Medicine, three Vanderbilt researchers – lead author Jonathan M. Metzl, along with JuLeigh Petty and Oluwatunmise V. Olowojoba — have evaluated the curriculum and found that students in the program understood race at a deeper level, and attained higher rates of acceptance to medical schools, than traditional science premeds.
The researchers considered three groups of Vanderbilt students:
Undergraduate students headed for medical school in the last year of a traditional premed curriculum;
Graduating MHS majors hoping to attend medical school, trained in a curriculum that emphasized recognition of race, structure and racism; and
Entering first-year freshmen in pre-med classes.
Sixty-three premed non-MHS majors, 185 MHS and 91 first-year students participated in the study. It was done from August 2015 to December 2016.
Among key findings:

An innovative program
U.S. medicine has long addressed race in the context of clinical interactions, such as in communication between doctors and patients. Yet there has been less education about the important roles that social, economic, racial and political factors play in determining why certain conditions are worse or more prevalent in certain groups.
The interdisciplinary MHS major, launched at Vanderbilt in 2007 and then revamped in 2013, teaches undergraduates about the complex social factors that influence health and health care access, while still covering the biomedical foundations they need for advanced medical education. Students are trained to observe how political, cultural, economic and social factors such as institutional racism shape assumptions about conditions including heart disease, obesity and depression.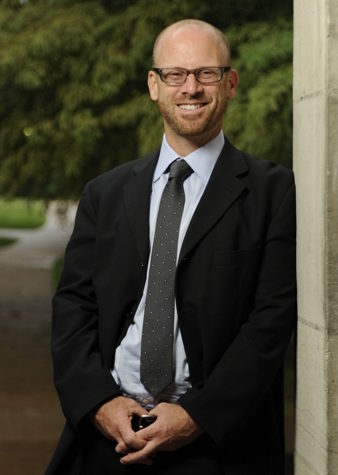 "We hypothesized that MHS majors would identify and analyze relationships between structural factors and health outcomes in deeper ways than did premed science majors or incoming first-year students, while also demonstrating higher understandings of structural factors in their approaches to race, intersectionality and health disparities," said Metzl, the Frederick B. Rentschler II Professor of Sociology and Medicine, Health and Society, and director of the Center for Medicine, Health and Society at Vanderbilt.
"We aimed to assess whether MHS raised the structural awareness of MHS students relative to that of students who undertook other courses of study."
The curriculum
Structural competency incorporated into the MHS curriculum includes:
– Three new concentration areas (Intersectionality, Inequality and Health Justice; Health Policies and Economies; Health Behaviors and Sciences) that combine pre-health science classes with courses that emphasize how cultural, economic, demographic and biological factors impact health, and two others (Global Health; Medicine, Humanities and the Arts) that emphasize cross-cultural and literary structures of meaning;
a new course called Designing Healthy Publics to study how buildings, cities and urban planning structure the health of populations;
a new course, Community Health Research, to analyze how health disparities are created and maintained by structural policies and practices;
a number of classes on race, ethnicity and health to explore ways that historical, cultural, institutional, economic and political factors shape patterns of morbidity, food distribution networks, medication reimbursement rates, injury patterns and other factors;
structural immersion assignments added to medical humanities courses to explore tensions between individual and social welfare in literary texts; and
faculty-student colloquia that develop focus areas for classroom emphasis, such as structural understandings of race, health politics and critical analysis of representations of health.
There are course-related structurally competent immersion activities such as:
Service learning through placement in refugee resettlement agencies;
student-provided Spanish translation services in low income health clinics;
in-course emergency room rotations; and
attendance at legislative hearings on healthcare policy and the
Affordable Care Act in Tennessee.
The test
The Structural Foundations of Health survey the students completed was developed by Metzl and Petty to evaluate how political, cultural, economic and social factors such as institutional racism shape assumptions about conditions including heart disease, obesity and depression. The survey prompts subjects to opine about regional disparities in childhood obesity and racial disparities in cardiac mortality.
The results
A majority of MHS seniors self-reported high levels of health disparities-related professional preparation including knowledge of the U.S. health care system (56.2 percent excellent or good knowledge of the healthcare system). Also claimed were high levels of knowledge of the Affordable Care Act (48.1 percent excellent or good). These percentages were consistently higher than the responses by premed seniors and first-year students. MHS students (87.8 percent) also reported higher levels than premed seniors (15.9 percent), but not first-year students (93.5 percent) on being prepared to work with diverse populations.
MHS seniors were three times more likely than premed seniors to identify a structural factor as one of the three most important factors in explaining disparities in cardiac mortality. They were six times more likely to identify a structural factor as one of the three most important factors in explaining geographical disparities in childhood obesity. A majority (81 percent) of the students who did not identify any structural factors as one of the three most important determinants of cardiac mortality and childhood obesity had taken zero MHS courses.
MHS seniors were much less likely to reflect a monolithic view of race than the other two groups.
"While all groups demonstrated awareness of the impact of cross-cultural factors on health outcomes, MHS majors consistently demonstrated advanced skills that implied more nuanced understandings of structures underlying these outcomes," according to Petty.
Overall, MHS and traditional premed major applicants to medical school were accepted at roughly comparable rates — with MHS students seeing the highest rates of success. For instance, the 2016 medical school acceptance rates for applicants from the three most popular premedical majors at Vanderbilt were 72 percent for Neuroscience, 78 percent for Molecular and Cellular Biology, and 88 percent for MHS, compared to a national average of 42 percent. "I think at the end of the day, learning about structure and structural racism involves understanding a host of other factors that are central to the ways health and illness travel in society, from food distribution networks to oppressive zoning laws," Metzl said. [lquote]"Understanding these factors makes for better doctors.[/lquote]"
Petty is assistant director and a senior lecturer at the MHS. Olowojoba is an undergraduate MHS student.