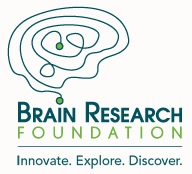 Vanderbilt (VU and VUMC, collaboratively) is anticipating the opportunity to nominate one candidate for the Brain Research Foundation Fay/Frank Seed Grant Program for 2018.
This award typically provides $80,000 (direct costs) over two years to support new research projects in the field of neuroscience that will likely lead to extramural funding from the National Institutes of Health (NIH) or other outside funding sources. The objective of the BRF Seed Grant Program is to support new and innovative projects, especially those of junior faculty, who are working in new research directions.
Eligibility:
PI must be a full-time assistant or associate professor working in the area of studies of brain function. This includes molecular and clinical neuroscience as well as studies of neural, sensory, motor, cognitive, behavioral and emotional functioning in health and disease.
The grant proposal must detail a new research project that is not funded by other sources.
Internal application process:
Anyone interested in being considered as Vanderbilt's potential nominee must submit the following (in PDF format) to LSO@vanderbilt.edu by 5 p.m. on Oct. 16, 2017:
Brief (two-page maximum) research plan including summary budget;
Brief statement of support from department chair/center director; and
Brief CV or NIH Biosketch
Submissions should reference the program name in the subject line of the email. All applicants should verify their eligibility in advance through the foundation website.
All proposals will be forwarded to an internal review committee that chooses the final nominee. An institutional nominating official will partner with the nominee to submit an online Letter of Intent (LOI) by the Jan. 8, 2018 deadline.
Any questions about this opportunity or the LSO process may be directed to LSO@vanderbilt.edu.