Media Inquiries
Latest Stories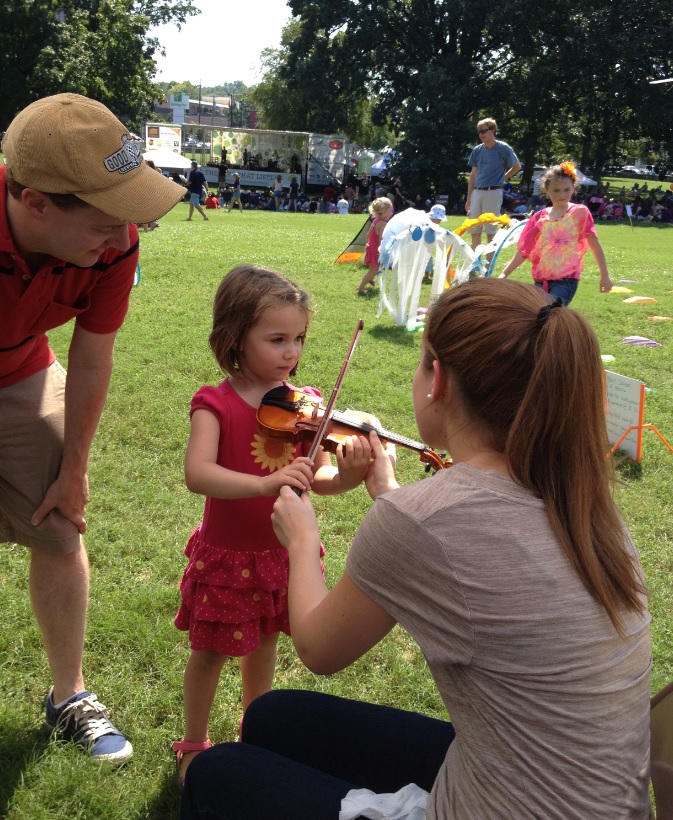 The Blair School of Music presents its Precollege Festival of Music on Sunday, Sept. 10, from 1 to 5 p.m. The Blair School is located at 2400 Blakemore Ave.
Bring your family to this fun-filled, free celebration of precollege music. Throughout the afternoon, the event will feature mini performances by the Young Men's Chorus, the Children's Cello Choir, Fiddle Frenzy, Suzuki Violins, and the Sankofa African drum and dance ensemble.
Young children will enjoy "Let's Read a Story" with librarian Sara Manus at 1:45 p.m. and Kindermusik playdates with Miss Amy at 3 and 4 p.m. Along the Children's Way plaza, you'll find a musical instrument "petting zoo" (where children can try various instruments), face painting and crafts.
Take a backstage tour of the Martha Rivers Ingram Center for the Performing Arts (Ingram Hall) with Joseph DeBusk, Blair's technical director, and explore new musical worlds in a casual, festive atmosphere. Free parking is available directly across the plaza in the West Garage.
---
Schedule of Events
1:15 p.m.—Children's Cello Choir; Kirsten Cassel Greer, director
1:45 p.m.—"Let's Read a Story" with librarian Sara Manus
1:45 p.m.—Backstage tour of Ingram Hall (meet in Turner Lobby)
2 p.m.—High school performer solos
2:30 p.m.—Young Men's Chorus; Matt Smyth, director
3 p.m.—Kindermusik Playdate with Miss Amy (Room 1197)
3:15 p.m.—Fiddle Frenzy folk celebration; Crystal Plohman, director
3:45—Backstage tour of Ingram Hall (meet in Turner Lobby)
4 p.m.—Suzuki Violin Play-in; Zachary Ebin, director
4 p.m.—Kindermusik Playdate with Miss Amy (Room 1197)