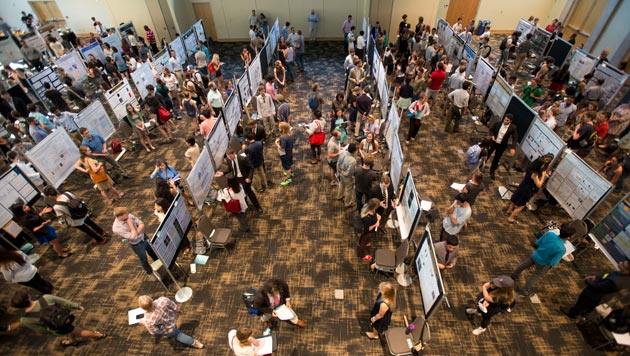 The fourth annual Vanderbilt Undergraduate Research Fair is scheduled for Thursday, Sept. 14, from 4:30 to 6:30 p.m. at the Student Life Center.
The event will showcase university-wide, interdisciplinary student research through poster presentations set to take place in the Student Life Center ballroom. In addition, a series of panel discussions is planned to provide undergraduates with information about how they can become more involved in research on and off campus.
Undergraduate students who have participated in undergraduate campus programs, academic-year research or off-campus projects during the past year were encouraged to register to participate in the fair. Awards will be given to students who deliver the best overall presentation of their research work.
All students and their families, faculty and staff are encouraged to attend the research fair to learn about undergraduate opportunities in research. The event is free and open to the public.
Vice Provost for Learning and Residential Affairs Cynthia Cyrus believes the research fair is a fundamental educational opportunity for undergraduates.
"[lquote]Students are encouraged to take pride in their academic contributions and celebrate their scholarly accomplishments at the annual research fair.[/lquote] Witnessing this showcase of research achievement is always an excellent reminder of our students' passion for discovery and learning," Cyrus said.
Clare McCabe, Cornelius Vanderbilt Professor of Chemical and Biomolecular Engineering and director of the Vanderbilt University Summer Research Program (VUSRP), serves as coordinator of the annual event.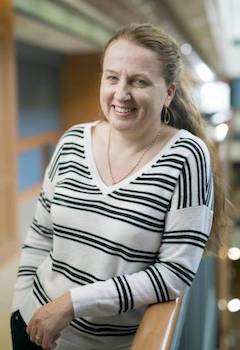 "Research experience is so valuable at the undergraduate level: It prepares students for graduate school and the workplace by providing them with new skills and insights that are highly marketable," McCabe said. "The fair is an excellent opportunity for students not only to present their research, but also to learn more about finding research opportunities and funding."
In addition to the poster session, these information sessions geared toward students interested in pursuing research are planned
4:30 p.m.—Applying for the NSF Graduate Research Fellowship
4:45 p.m.—Writing a successful VUSRP application
5 p.m.—Finding research opportunities at Vanderbilt and beyond
5:15 p.m.—Get involved: a student and faculty panel
Types of research projects that may be presented at the poster session include the following:
Projects by current undergraduates that have been completed during the course of the academic year or summer, at Vanderbilt or elsewhere;
Projects being completed as part of an honors thesis or independent study; and
Projects that are not yet completed, if the student has enough "work in progress" content to present.
The Undergraduate Research Fair is sponsored by the Vanderbilt Undergraduate Summer Research Program, the Littlejohn Family, the Office of the Provost, and the School of Engineering.
Contact: Clare McCabe