Media Inquiries
Latest Stories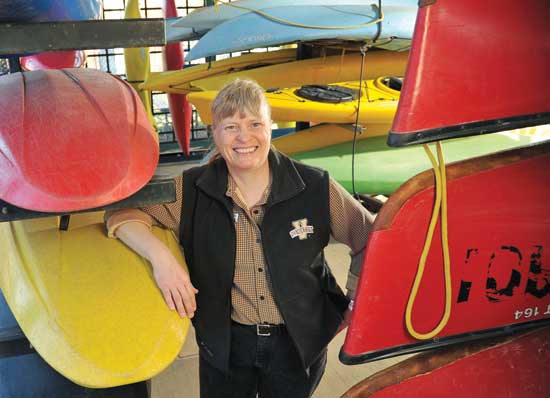 The Vanderbilt Recreation and Wellness Center will celebrate the Outdoor Recreation program's 20th anniversary from 3 to 6 p.m. Monday, Sept. 4, with a free cookout. Meet Outdoor Rec trip leaders, tour the center, and learn more about the Outdoor Recreation program while enjoying free hotdogs and corn on the cob.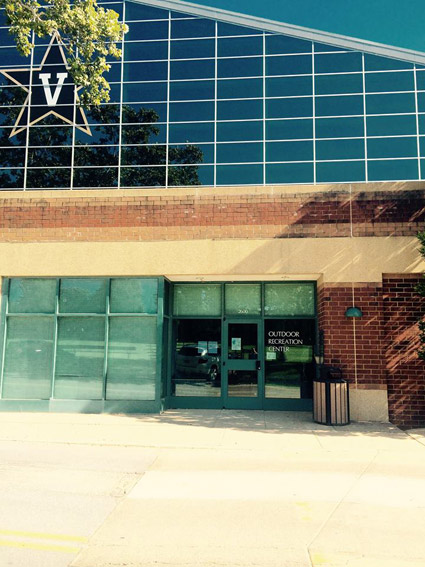 Linda Rosenkranz, VRWC assistant director, started at the university in August 1989 while the initial Student Recreation Center was still under construction, and she was tasked with creating the Outdoor Recreation program. Through the early years, the equipment rental center operated out of the Student Rec Center and offered only a small amount of general camping and backpacking gear. The indoor rock climbing wall, equipment rental and adventure trips became popular with the Vanderbilt community over the years, and by 1993 the operations completely outgrew the space allotted for them at the Student Rec Center.
In 1997, the Outdoor Recreation Center was built with an open-air canoe and kayak shed along Children's Way. Twenty years later, the ORC is fully stocked with quality equipment for rent, including the basics for camping and backpacking, caving gear, and climbing helmets and shoes. The boat inventory includes canoes, touring kayaks, sit-on-top kayaks, whitewater kayaks, whitewater canoes, tandem kayaks and stand-up paddleboards. A mostly student staff cleans and maintains the equipment each year.
For more information about the Outdoor Recreation program, visit the VRWC website.