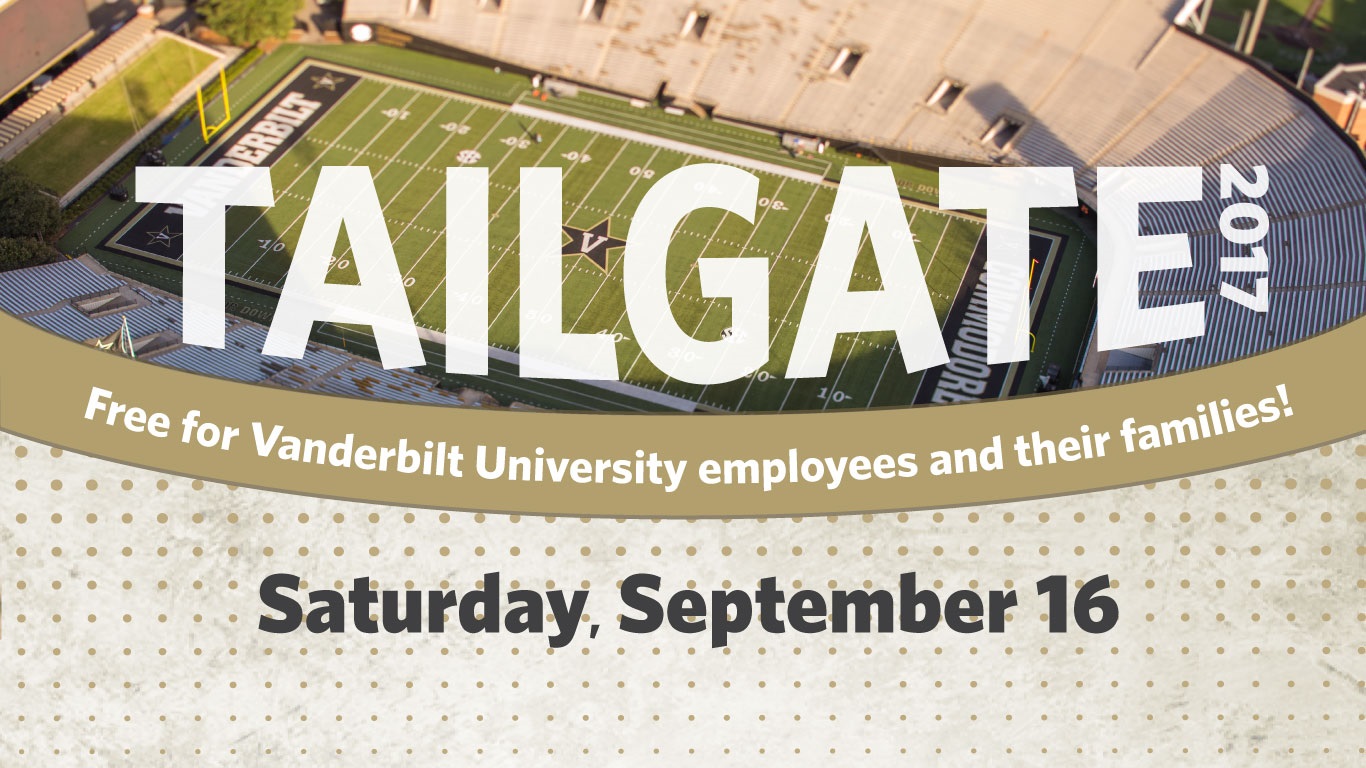 Vanderbilt University employees and their families are invited to an exclusive pregame tailgate on Saturday, Sept. 16, at 3:30 p.m. and the Vanderbilt vs. Kansas State football game to follow at 6:30 p.m. The annual Vanderbilt University Employee Tailgate will be at Recreation Field #2 and will feature food, games, music and fun. A Vanderbilt University ID is required for admission.
Online ticket registration for the football game and pregame tailgate party will begin at 8 a.m.Tuesday, Aug. 29, and will be available on the Tailgate 2017 website. Tickets are free to university employees and their families but must be reserved in advance. A limited number of tickets are available, and each employee may reserve up to four.
[rquote]Please register in advance even if you plan only to attend the pregame tailgate party. This game is anticipated to be sold out.[/rquote]
Football tickets will be available for pickup at the pregame tailgate event only on the day of the event, Sept. 16; there is no early pickup. Employees must present a Vanderbilt University ID to receive tickets. Any reserved tickets not claimed by 6:05 p.m. on Sept. 16 will be made available on a first-come, first-served basis starting at 6:05 p.m. until 6:30 p.m. Vanderbilt University employees are encouraged to show their black and gold to receive a free ticket. Free tickets won't be given to anyone wearing purple and white or the Kansas State University logo.
All game attendees, regardless of age, must have a ticket to enter the stadium. Please follow the new SEC clear bag policy at vucommodores.com/clearbag.
Free parking for the event will be available in the West Garage on Children's Way. There will be no parking adjacent to the field.
Download a flier to post in your area!
For more information visit the Tailgate 2017 website or email employeeappreciation@vanderbilt.edu